McGraw Hill Swings to 4Q Profit as S&P Capital IQ Revenue Climbs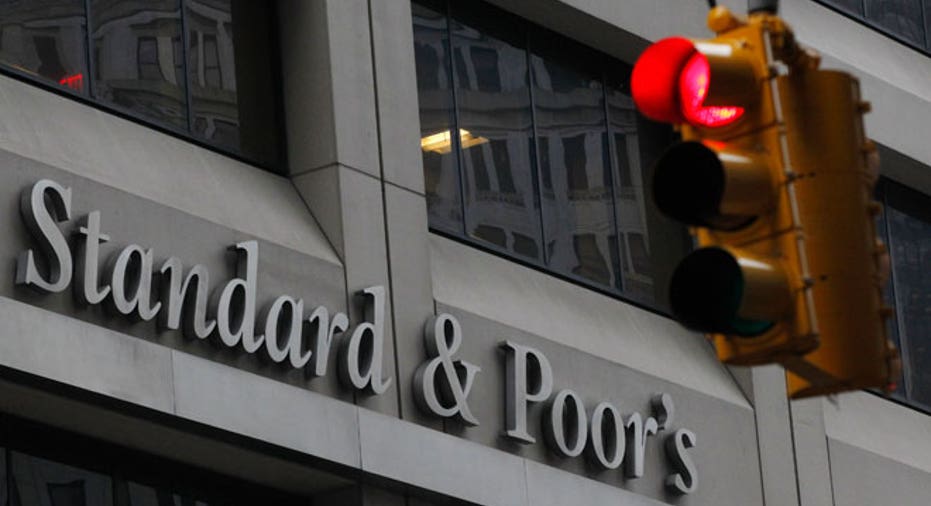 McGraw Hill Financial (NYSE:MHFI) revealed on Tuesday it swung to a stronger-than-expected profit in the fourth quarter thanks to stronger S&P Capital IQ and index revenue.
The owner of Standard & Poor's Ratings Services said it earned $171 million, or 62 cents a share, last quarter, compared with a loss of $216 million, or 76 cents a share, a year earlier.
Excluding one-time items, it earned 81 cents a share, exceeding the 78 cents analysts had been anticipating.
Revenue increased 2% to $1.25 billion, compared with the Street's view of $1.24 billion.
"2013 has been a momentous year for the company as we transformed McGraw Hill Financial into a more profitable, more growth-oriented company," McGraw Hill CEO Douglas Peterson said in a statement.
McGraw Hill benefited from a 4% jump in S&P Capital IQ revenue to $301 million. S&P Dow Jones Indices enjoyed an 18% jump in revenue to $130 million as assets under management soared 43% to $668 billion at the end of the fourth quarter compared with the end of 2012.
On the other hand, S&P Ratings Services suffered a 2% drop in revenue to $574 million due to a tough year-over-year comparison. Transaction revenue slid 12% to $257 million amid lower U.S. corporate issuance, especially higher yield securities.
Looking ahead, McGraw Hill projected 2014 revenue growth in the mid-single-digits and non-GAAP EPS of $3.75 to $3.85. Analysts had been calling for full-year EPS of $3.75. Management also said it sees free cash flow hitting about $1 billion this year.
Peterson said the company has "identified several new cost savings opportunities" and began addressing some of them by cutting its real estate footprint, especially in New York City.
Shares of New York-based McGraw Hill were inactive in premarket trading Tuesday morning. The company's shares have rallied about 48% over the past 12 months, though they are off almost 5% so far this year.