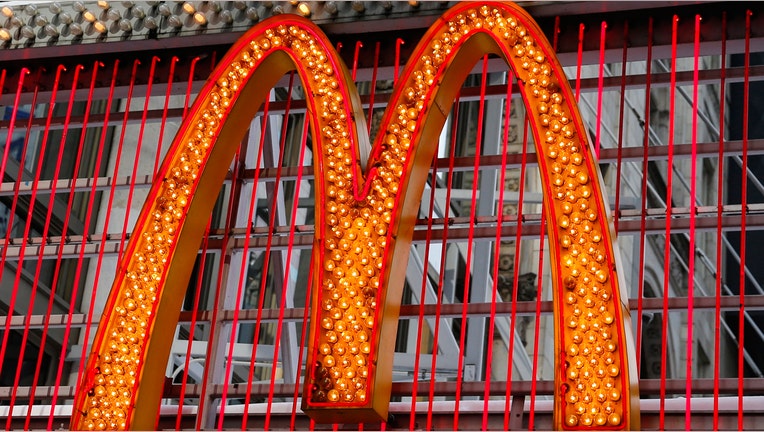 McDonald's Corp will not spin off its properties into a real estate investment trust (REIT), Chief Executive Steve Easterbrook said at the company's investor meeting on Tuesday.
The company also raised its quarterly dividend to 89 cents per share from 85 cents.
After significant deliberation, the company determined that such a move was not the best interest of shareholders. The potential upside was not compelling and the risks were too great, Easterbrook said.
Shares of the world's biggest restaurant chain have been trading at record highs since Easterbrook said on Oct. 22 that a rebound in quarterly sales at established restaurants showed his turnaround plan was beginning to take hold.
Analysts anticipated that the recent sales improvement should ease pressure on McDonald's to put its U.S. properties into a real estate investment trust (REIT).
Investor Larry Robbins, CEO of Glenview Capital Management, had lobbied for the REIT, saying it could unlock more than $20 billion in value.
Real estate historically has been an important part of McDonald's business. The company collects rents from franchisees and those payments have increased 26 percent from 2009 to 2014. Last year, when company sales and profits dropped, rents accounted for more than 22 percent of McDonald's total revenue.
The "rent and royalty income we receive from franchisees provides a stable revenue stream that has relatively low costs and enables us to return significant cash to shareholders," McDonald's said in its 2014 annual report.
Some experts say McDonald's stellar credit rating could result in real estate returns that are too low to be attractive. And, the Internal Revenue Service recently signaled that REITs and other corporate spinoffs may violate rules aimed at preventing companies from avoiding taxes.
Investors are also looking for an update on the Oct. 6 launch of all-day breakfast in the United States, its top profit market.
The move, hailed by so-called "breakfastarians," has irked some restaurant operators. They complained in a survey that all-day breakfast has complicated kitchen operations, slowed service and prompted diners to choose less-expensive breakfast items over higher-priced lunch and dinner options.
Still, the median estimate from 29 U.S. franchisees polled by Nomura analyst Mark Kalinowski predicted that all-day breakfast would boost this quarter's domestic same-restaurant sales by 1.5 percent.
Shares of the chain, which was among the fast-food companies targeted in a multicity protest for higher wages on Tuesday, were essentially flat at $112.88. (Reporting by Lisa Baertlein in Los Angeles; Editing by Meredith Mazzilli, Bernard Orr)