McDonald's to End Monthly Same-Store Sales Reporting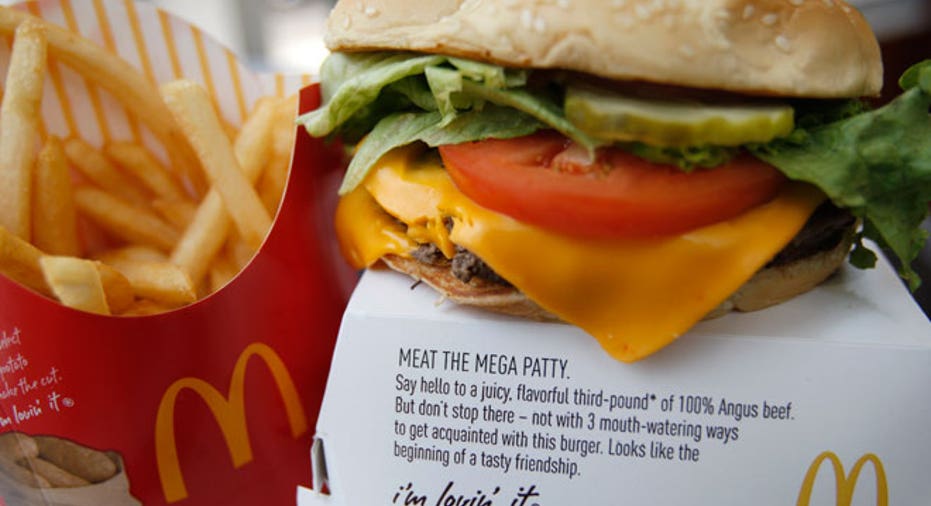 The world's biggest burger chain will stop giving investors a look at its same-store sales performance on a monthly basis.
The announcement came in comments McDonald's president and CEO Steve Easterbook made at the Sanford Bernstein analysts conference on Wednesday in New York. Easterbook said the decision comes as the company looks to bring more focus to its longer-term objectives and decisions.
"Disclosing comparable sales as part of our quarterly reporting is consistent with nearly all retailers and will provide a greater understanding of McDonald's sales results in the context of the company's overall financial performance," he said in his remarks. "It will align with our longer-term view of building shareholder value.
The hamburger giant will report its final monthly report in June. It will then reveal its comparable stores results on a quarterly basis.
Same-store sales figures are a benchmark barometer Wall Street uses to measure the health of a retail company by taking a look at sales from locations open at least a year.
As Easterbook alluded in his remarks Wednesday, McDonald's is hardly the first company to move from a monthly report to a quarterly one. Target (NYSE:TGT), Walmart (NYSE:WMT), Starbucks (NYSE:SBUX), and J.C. Penney (NYSE:JCP) are among other big-name retailers that have stopped the monthly practice.
Shares of McDonald's rose about half a percent in recent trade following the news.