McDonald's Serves Up Disappointing August Sales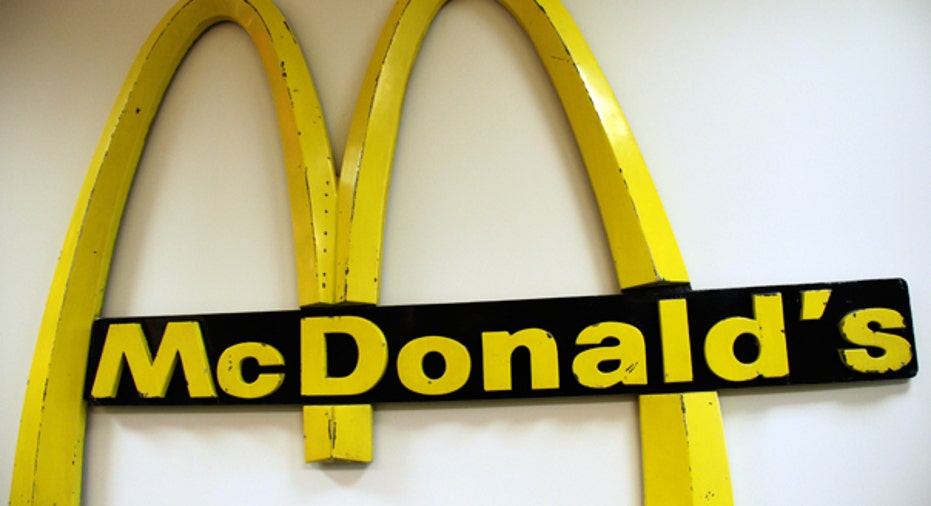 In the wake of its worst monthly sales figure in nearly a decade, McDonald's (NYSE:MCD) posted a weaker-than-expected 3.7% increase in same-store sales for August on Tuesday.
Despite the sales miss, shares of the world's largest hamburger chain gained almost 1% in pre-market trading.
McDonald's said global same-store sales gained 3.7%, just below consensus calls from analysts for a 3.9% increase.
System-wide sales at the blue-chip company rose 1.2% in August, or 6.2% on a constant currency basis.
Hurt by global economic turbulence, McDonald's suffered a surprise flatline in same-store sales for July, its first lack of growth since April 2003.
In a further sign of the disappointing U.S. recovery, domestic sales at McDonald's lagged behind the rest of the world in August. U.S. same-store sales rose 3% last month, compared with 3.1% in struggling Europe, which was hurt by sluggish performance in Germany and some markets in Southern Europe.
Boosted by gains in Australia and China, McDonald's posted a 5.7% jump in same-store sales in the company's faster growing Asia/Pacific, Middle East and Africa division.
"I am confident that our three global priorities -- optimizing the menu, modernizing the restaurant experience and broadening accessibility to our brand -- position us for future growth as we navigate the persistent challenges of today's environment," CEO Don Thompson said in a statement.
Oak Brook, Ill.-based McDonald's saw its shares rise 0.68% to $91.92 ahead of the opening bell. The company's shares have retreated 9% so far this year, underperforming the broader markets.