McDonald's Posts Mixed 4Q Results as Sales Lag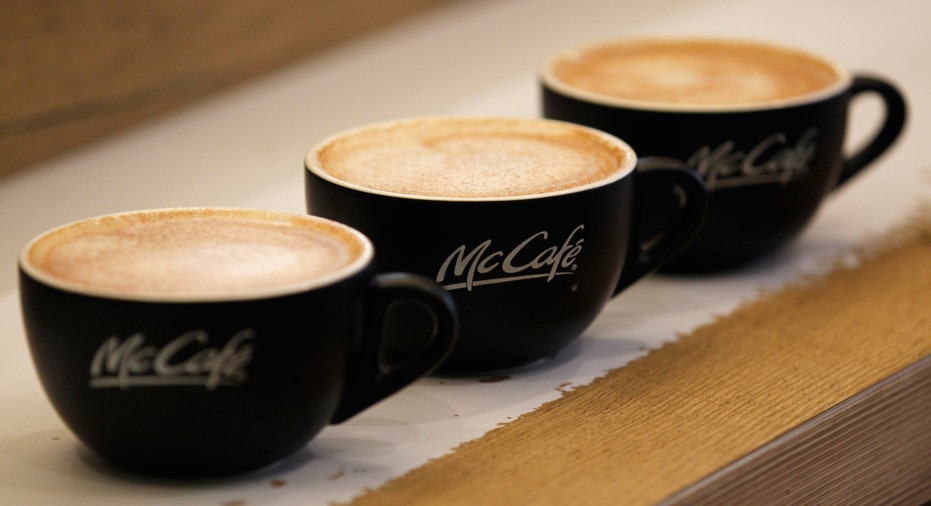 McDonald's (NYSE:MCD) reported weaker fourth-quarter earnings as the fast-food giant continued to battle a decline in sales.
The company said Friday it booked a profit of $1.1 billion, or $1.13 a share, compared to $1.4 billion, or $1.40 a share, in the same period a year earlier.
McDonald's said an increase in tax reserves and a supplier issue in China negatively impacted earnings by 13 cents a share. Excluding those items, quarterly earnings came in at $1.26 a share versus Wall Street's consensus estimate of $1.22.
Revenue dropped 7.3% to $6.57 billion, missing expectations for $6.68 billion.
Global same-store sales retreated 0.9% during the final three months of 2014. All segments recorded a decline in restaurant traffic.
Same-store sales in Europe were down 1.1%. McDonald's has faced troubles in Russia, where government officials shut down some locations following U.S. sanctions against the country.
The Asia-Pacific, Middle East and Africa region logged a 4.8% decline in sales at existing locations. In July, one of McDonald's meat suppliers in Asia was accused of selling expired meat to restaurants, and sales suffered as a result.
Comparable sales in the U.S. fell 1.7% year-over-year. But domestic sales rose 0.4% in December, the first positive month for McDonald's in more than a year.
The Oak Brook, Ill.-based company warned that January same-store sales will likely decline, while results for the first half of 2015 "are expected to remain pressured."
McDonald's has been working on changes to its business, including menu options, to combat growing competition from Chipotle Mexican Grill (NASDAQ:CMG) and other "fast-casual" restaurant chains.
Initially, McDonald's added a wider range of menu options to appeal to more customers, a move that slowed customer service instead. Chief Executive Don Thompson then launched an effort to simplify McDonald's menu.
On Friday, the company announced a $2 billion capital spending plan for the current year. That marks the lowest budget for McDonald's in over five years.
McDonald's shares were trading eight cents lower at $90.81 after the opening bell.