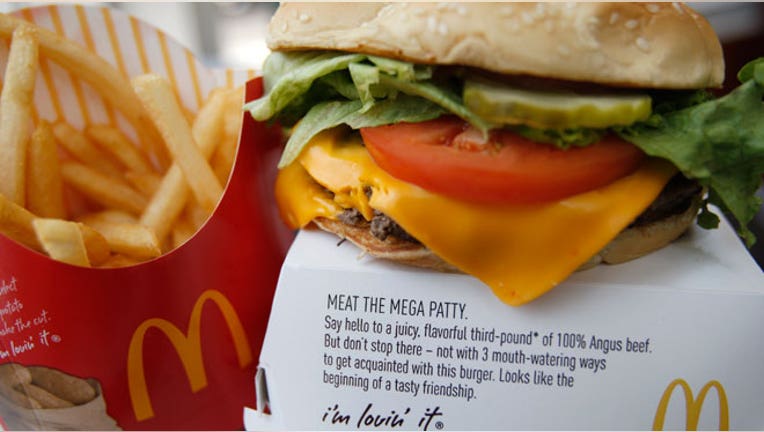 McDonald's Corp. said a key sales metric slid a steeper-than-expected 2.2% in its core U.S. business in May, though world-wide sales edged in above expectations.
The report will be among McDonald's last, as the company plans to stop disclosing its monthly sales figures beginning July 1.
Shares of McDonald's, up about 2% this year, gained 0.5% in premarket trading.
McDonald's monthly sales declines have been slowing lately for the fast-food chain now about three months into the tenure of Chief Executive Steve Easterbrook.
Global sales at McDonald's restaurants open at least 13 months fell 0.3% in May, compared with expectations for a 0.9% decline, according to Consensus Metrix. The 2.2% decline in the U.S. market was worse than expectations for a 1.7% drop.
Mr. Easterbrook took over a company struggling with changing consumer tastes and increased competition at home as well as food-safety issues in Asia and economic slowdowns in parts of Europe.
He has announced several big changes to its core U.S. business, including plans to curb antibiotic use in its chicken supply and sell premium burgers and other sandwiches. At an investor conference last month, Mr. Easterbrook said his turnaround plan hinges on small things, such as toasting buns longer and changing the way McDonald's sears its beef so that burger patties are juicier.
Mr. Easterbrook has also unveiled plans to sell more restaurants to franchisees, reorganize the business along geographic lines and cut management players.
In the Asia-Pacific, Middle East and Africa region, McDonald's same-store sales fell 3.2% in May, hurt by continued weakness in Japan and negative performance in China. Analysts had expected a 3.8% decline, according to Consensus Metrix.
In Europe, McDonald's same-store sales were up 2.3%, topping analysts' expectations for a 0.6% increase. The division was helped by strong results in the U.K. and improved performance in Germany and France.