McDonald's is slimming down its Happy Meals: Here's how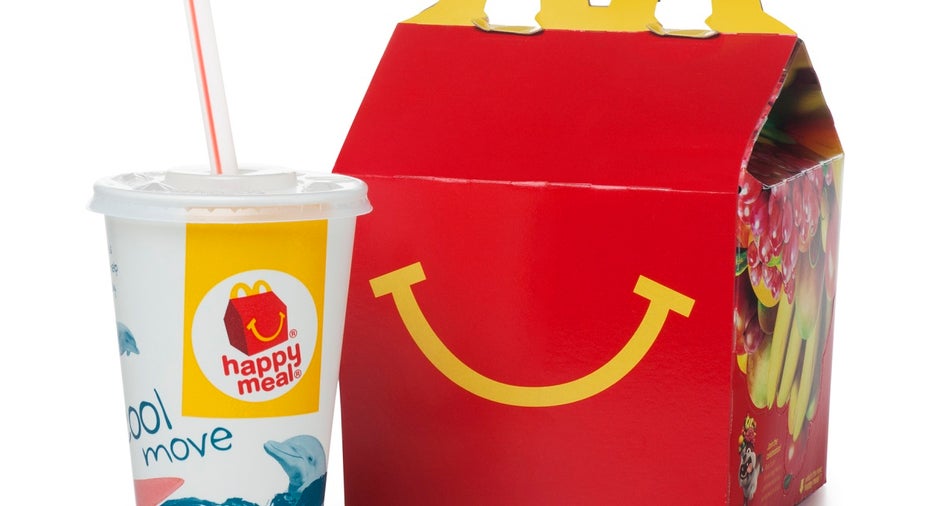 The world's largest fast-food chain said on Thursday that it's banishing cheeseburgers and chocolate milk from its Happy Meals in an attempt to reduce the amount of calories, sodium and saturated fat that children are eating at its restaurants.
McDonald's said it wants all of its Happy Meal options to have 600 calories or fewer and less than 650 milligrams of sodium.
Additionally, it wants less than 10% of the meal's calories to come from saturated fat and added sugar—which is why the company decided to ban cheeseburgers and chocolate milk from its menus.
The Oak-Brook, Ill.-based company said parents can still ask for those items. The burger chain said it's also working on developing a healthier chocolate milk with less sugar to be added back to the menu.
The Happy Meal has long been a target of health advocates and parents who have linked its processed food to childhood obesity.
According the statistics published last October, the Centers for Disease Control and Prevention (CDC) reported that 18.5% of youths ages 2 to 19 were considered obese in 2015-2016, compared with 13.9% in 1999-2000.
McDonald's has made tweaks in its menu over the years to help curb the obesity epidemic. Four years ago, it removed soda from its Happy Meal menu, a change that led to a 14% drop in Happy Meals sales. Other changes the company has made include cutting the size of its french fries, adding fruit cups and swapping out its apple juice for a version with less sugar.
The latest Happy Meals change will be implemented by June, the company added. Shares were down 0.5% after the news