McDonald's Investors Approve of Exec Pay Despite Protests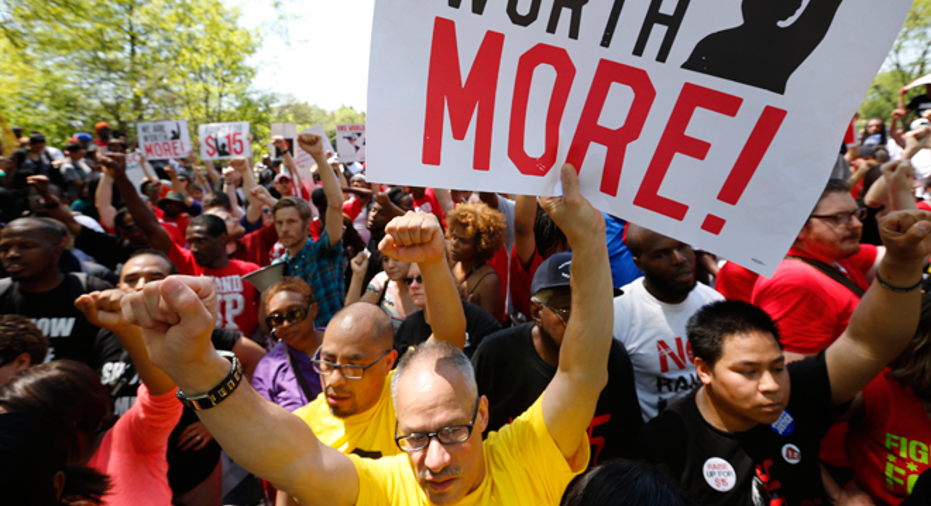 McDonald's (NYSE:MCD) moved forward with its annual shareholder meeting Thursday, approving an advisory measure of executive pay, despite ongoing minimum wage protests that shut one of its headquarters earlier this week.
An overwhelming majority of shareholders -- 93.5% -- voted in favor of the measure regarding how executive salaries are calculated.
That includes approving of CEO Don Thompson's 2013 total compensation of $9.5 million despite weaker-than-expected profits in its most recent quarter.
The Oak Brook, Ill.-based restaurant chain continues to struggle with increased competition, which has weighed on U.S. sales growth, as well as high beef costs amid a drought in the U.S.
Last month, it reported a disappointing 5.2% decline in quarterly profits as costs climbed and revenue grew just 1.4%. In its key U.S. market, same-store sales, a key growth metric, fell 1.7%.
This comes as the restaurant behemoth faces wide-scale protests from employees and activists regarding the pay of its part-time workers. The largest of which occurred on Wednesday, forcing McDonald's to temporarily shut one of the corporate buildings at its headquarters.
The workers are asking for a nearly doubling of pay to $15 an hour and the right to unionize without retaliation. Dozens of the several hundred present were reportedly arrested.
When asked about the protests, McDonald's said it was focused on getting through Thursday's shareholder meeting.
"We respect everyone's rights to peacefully protest," the company said. "We are focused on welcoming our shareholders to McDonald's annual meeting."
Shares of McDonald's slumped 0.20% to $102.36 in recent trade.