McDonald's Global Sales Barely Budge in November Amid U.S. Weakness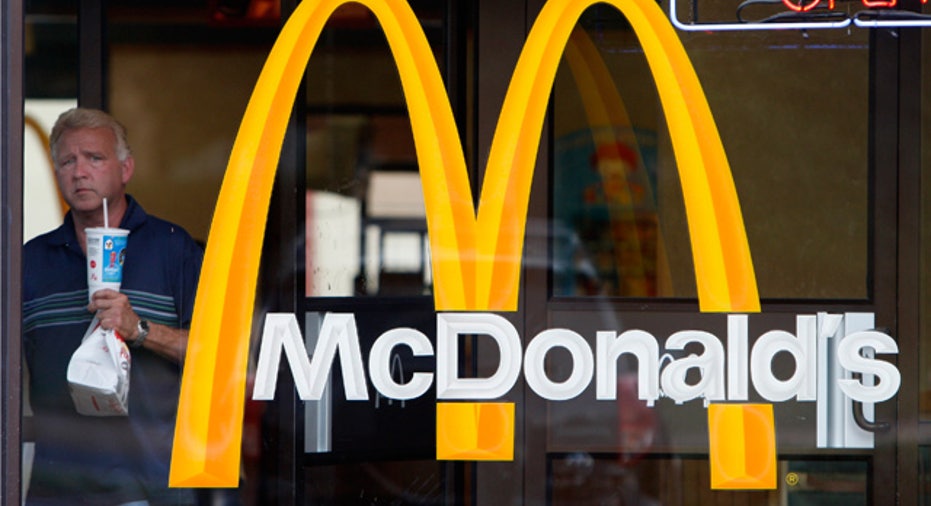 Hurt by a surprise sales slowdown in the U.S., McDonald's (NYSE:MCD) on Monday said its global same-store sales inched up just 0.5% in November.
Shares of the world's largest hamburger chain ticked lower following the results.
McDonald's said its U.S. sales dropped 0.8% in November, badly missing forecasts from analysts for a rise of 0.3%. The company cited "ongoing competitive activity and relatively flat industry traffic trends."
In Europe, sale jumped 1.9% last month thanks to positive performance in the U.K., France and Russia that offset negative results in Germany. Still, McDonald's described the continent's informal eating out market as "tepid." Analysts had called for a sales increase of just 0.5% in Europe.
McDonald's reported a 2.3% contraction in sales from the Asia/Pacific, Middle East and Africa division, which was worse than the 1.1% analysts modeled for. The company pointed to negative results in Japan.
Globally, same-store sales increase 0.5% in November, compared with consensus calls for growth of 0.3%.
"As consumer expectations and the marketplace continue to evolve, we are making investments in our menu, restaurants and service to strengthen our connection with customers and build our business for long-term profitable growth," McDonald's CEO Don Thompson said in a statement.
Shares of Oak Brook, Ill.-based McDonald's dipped 0.31% to $96.50 in premarket trading Monday morning. McDonald's shares have advanced about 10% this year, compared with almost 27% for the S&P 500.