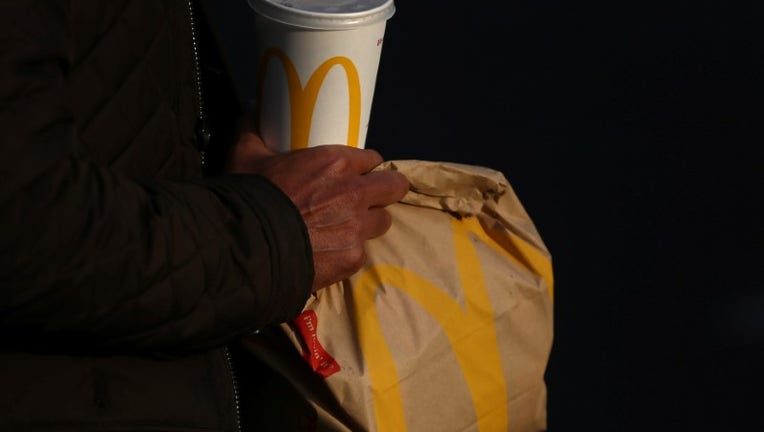 French, German and Italian groups urged their national competition authorities on Tuesday to look into alleged anti-competitive practices by McDonald's , potentially putting the U.S. fast-food chain on course for multiple investigations in Europe.
The three complaints share similar concerns about McDonald's franchising terms and conditions, including prices set for products sold at franchises, saying consumers are charged more than at McDonald's own stores as a result.
With more than 80 percent of its outlets worldwide not company-owned, franchising is an important business model for the company.
The French competition authority confirmed it had received a complaint but declined further comment. The German and Italian antitrust authorities did not immediately respond to requests for comment.
McDonald's rejected the allegations.
"Our franchisees set their own menu prices. Our business model helps our franchisees secure prime real estate locations and reflects a significant level of company investment in the restaurant premises as well as through training expertise and well-established, high-quality supplier networks," spokeswoman Terri Hickey said.
In a legal memo setting out its complaint to the French competition authority seen by Reuters, French consumer body Indecosa-CGT, which has 672,000 members, said McDonald's France forced franchisees to charge higher prices than at its own stores.
German law firm SKW Schwarz filed a similar complaint to the German cartel body on behalf of a group that it declined to name.
The document seen by Reuters cited alleged anti-competitive clauses such as the tying of franchising deals with lease agreements, restrictions on suppliers and excessive rent for premises.
Italian consumer groups Codacons, Movimento Difesa del Cittadino and Cittadinanzattiva said on Tuesday they would withdraw a 2016 complaint to the European Commission because of the slow pace of procedure and take it to the Italian watchdog instead.
The Commission confirmed the withdrawal.
The national competition agencies can impose fines up to 10 percent of a company's global turnover for breaches of antitrust rules as well as ordering them to stop unfair practices.
(Additional reporting by Lisa Baertlein in Los Angeles; Editing by Mark Potter and Susan Thomas)