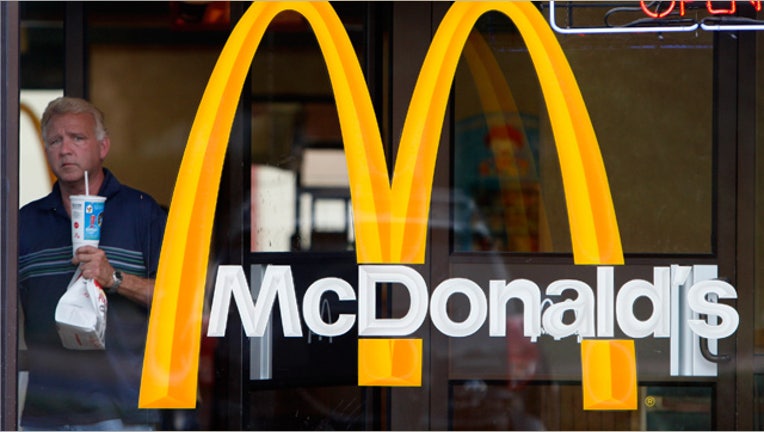 McDonald's (NYSE:MCD) CEO Jim Skinner disclosed plans Wednesday night to retire in June after 41 years, handing the keys to the $100 billion fast-food heavyweight to right-hand man Don Thompson.
The transfer of power will mark the end of a seven-year reign for Skinner, 67, who helped direct the blue-chip company's further expansion around the world and renovation of its menu and restaurants.
"Jim's stellar leadership has driven unprecedented momentum at McDonald's," Chairman Andy McKenna said in a statement released late Wednesday. "This success has benefited our valued shareholders, as McDonald's compound annual total shareholder return was 21% during Jim's tenure as CEO."
After Skinner steps down on June 30, Don Thompson, the company's president and chief operating officer, will assume the CEO spot.
Analysts at JPMorgan Chase noted the transition highlights the company's "strength and depth" of its "global organization," Dow Jones Newswires reported.
Before becoming COO in January 2010, Thompson, 48, served as president of McDonald's USA since 2006, leading the division's 14,000 restaurants.
"I'm honored by the Board's election," said Thompson. "Jim has been an outstanding leader, mentor and friend. I'm humbled to take the baton as CEO of McDonald's."
Starting as an engineer in 1990, Thompson also serves on McDonald's board of directors as well as that of Exelon (NYSE:EXC).
"Don Thompson is well prepared for the CEO role, and under his leadership, our company will continue to meet the needs of our 68 million customers around the world every day," Skinner said.
JPMorgan praised Skinner for his "thoughtfulness, energy, enthusiasm, strategic vision and command of all aspects of [MCD's] store level and corporate businesses," Dow Jones reported.
Shares of McDonald's retreated 0.7% to $96.00 ahead of Thursday's open, slightly worse than a 0.5% decline on the S&P 500 futures. While McDonald's shares have underperformed in 2012, sinking 3%, they have rallied 30% over the past 52 weeks.