Mayweather vs. McGregor: UFC's Dana White denies he's out of negotiations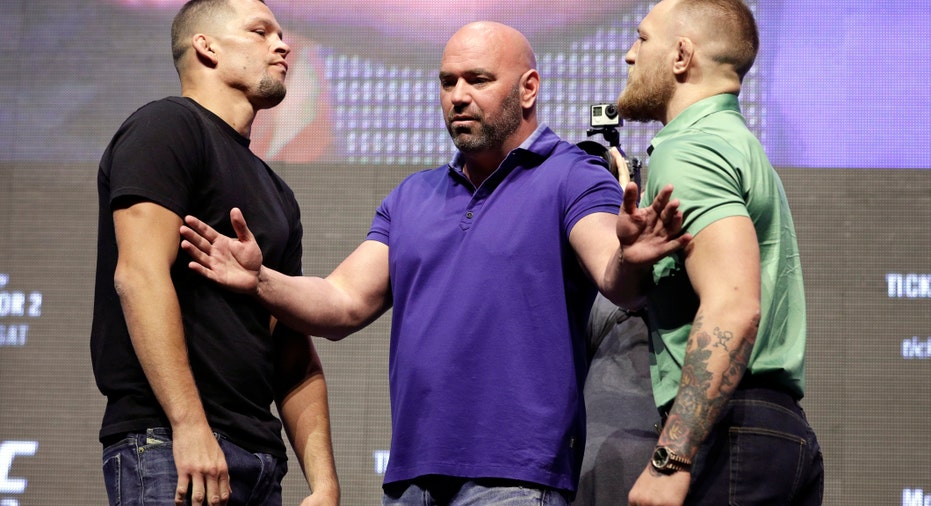 UFC President Dana White said Friday that he is "running" talks for a potential fight between Conor McGregor and undefeated boxer Floyd Mayweather, despite a Los Angeles Times report this week that said he wasn't involved in current negotiations.
"We live in a world right now where you can't believe anything you read," White said in an interview with TMZ Sports. "Who else would be running the Mayweather-McGregor deal than me?...Trust me, I'm running the Mayweather-McGregor deal."
White's comments came in response to an LA Times piece that said White is "not involved in the talks," citing an official close to the negotiations. The newspaper said officials from WME-IMG, the talent agency that purchased UFC for $4 billion last July, were taking the lead on negotiations with Mayweather's camp.
"What does WME know about making big fights?" White added. As UFC's president, White also serves as the fight promotion's primary matchmaker.
Officials are aiming to hold a pay-per-view match between McGregor and Mayweather by this fall, according to the LA Times report. Mayweather hasn't fought since he announced his retirement from boxing in late 2015.
White told TNT broadcasters last month that McGregor's side of the deal was done. He added that he was "starting to work" on talks with Mayweather's team.
McGregor confirmed last May that he had reached a "record-breaking" agreement to participate in the fight, though UFC officials have yet to reach terms with Mayweather. Specific financial terms for the bout remain unclear.