Mayweather vs. McGregor: T-Mobile Arena in Las Vegas set as venue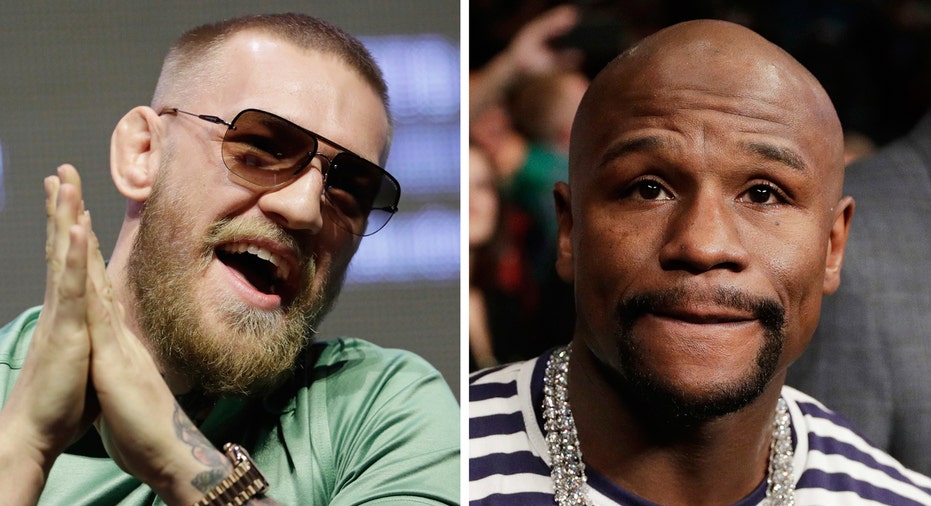 Floyd Mayweather and Conor McGregor will meet in a boxing match at the T-Mobile Arena in Las Vegas, Nevada after promoters reached an agreement with rapper O'Shea "Ice Cube" Jackson's "Big3" basketball league to free up the venue on the Aug. 26 fight date.
The Big3 originally booked T-Mobile Arena to host its championship game on that date. However, the basketball league said it agreed to move its event after promoters made "a generous offer that we could not refuse."
"We are happy we could work together to create an opportunity for our fans to experience both events, making Aug. 26 the most exciting day in sports and entertainment Las Vegas has ever seen," Ice Cube and Big3 co-founder Jeff Kwatinetz said in a joint statement.
Mayweather and McGregor are set to begin a four-city tour this week to promote the fight. The 12-round boxing match will cost $89.95 to order on pay-per-view for a standard definition broadcast and $99.95 for high definition, USA Today reported.
Mayweather will be returning from retirement to face the Irish mixed martial arts star and UFC President Dana White had said the match would be held at T-Mobile, the largest venue in Las Vegas. But the arena had continued to list the basketball game on its schedule of events.
Opened in 2016, T-Mobile Arena lists a capacity of 20,000 for boxing, about 3,000 more seats than the MGM Grand Garden Arena.
The basketball game will be shown live on Fox. Games have been taped and shown a day later on Fox Sports 1 on Monday nights during the season.
The Big3 says those who have purchased tickets will earn priority seating for the MGM Grand Garden Arena event, with additional ticket information to be announced in the coming days.
The Associated Press contributed to this report.