Mayweather-Pacquiao Tickets Finally Go on Sale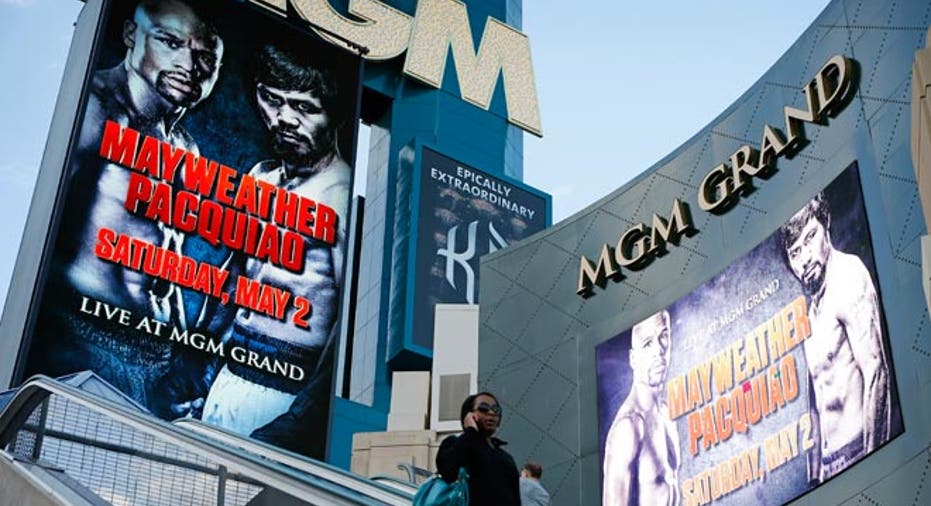 With just over a week left before the May 2 fight, tickets to see the highly anticipated boxing match between Floyd Mayweather and Manny Pacquiao are going on sale Thursday.
Tickets will be available through MGM Grand and Live Nation's (NYSE:LYV) Ticketmaster at 3 p.m. ET. A mere 500 tickets will go to the general public.
Prices range from $1,500 to $7,500. Fans can purchase up to four tickets per household.
The arena at the MGM Grand, a Las Vegas hotel owned my MGM Resorts (NYSE:MGM), has a capacity of 16,500. However, most tickets for the welterweight championship bout have been allotted for the two fight camps and MGM.
Many of those tickets will be offered on the secondary market. Already, ticket resellers are asking for as much as $59,400 per seat, according to SeatGeek. The cheapest ticket on Thursday afternoon had a price tag of $5,333.
Tickets weren't made available to the public until Thursday due to prolonged negotiations over seating.
Starting at 6 p.m. ET, MGM will also sell $150 tickets to view the Mayweather-Pacquiao fight on closed circuit television at one of the company's Las Vegas properties. Other hotels in the city are barred from showing the fight.
HBO (NYSE:HBO) and CBS's (NYSE:CBS) Showtime will have the pay-per-view broadcast. It will cost a record $89.95 to watch, plus another $10 for high-definition.