Mayweather, McGregor set tentative fight date for boxing match: report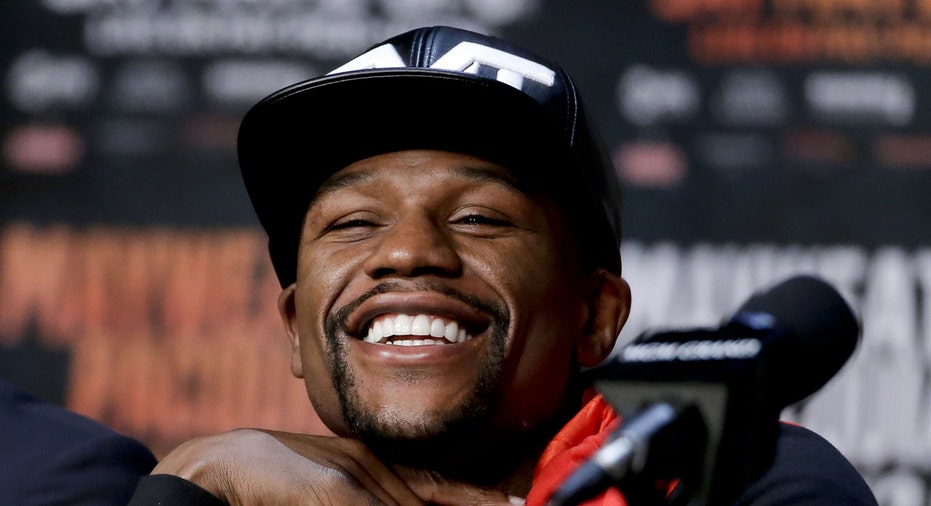 Boxer Floyd Mayweather and UFC star Conor McGregor are targeting August 26 as the tentative date for their highly-anticipated boxing match in Las Vegas, according to a report Tuesday.
Mayweather Promotions, which represents the retired boxer, will reportedly request ask the Nevada Athletic Commission to reserve that date as soon as negotiations on the super-fight are complete, a source familiar with the situation told ESPN. While McGregor has already agreed to terms, talks with Mayweather's camp and Showtime – the fight's proposed pay-per-view broadcaster – have yet to conclude.
The fight will reportedly take place at T-Mobile Arena in Las Vegas, Nevada. Once terms with Mayweather and Showtime are set, fight promoters will bring the fight date proposal to Nevada regulators. Approval is expected to be a formality.
McGregor is in the midst of securing a boxing license from state regulators. Mayweather, who has been retired from competitive boxing since late 2015, must renew his license before the match can occur.
The potential match between Mayweather and McGregor is expected to be one of the richest prize fights in boxing history. Mayweather reportedly earned $220 million before taxes for his 2015 bout with longtime rival Manny Pacquiao, shattering previous records.
McGregor said in May that his deal for the fight is "record-breaking," though financial terms were not made publicly available.
UFC President Dana White reiterated last week that he is running negotiations with Mayweather's camp, contradicting a Los Angeles Times report that said UFC's ownership group, WME/IMG, was responsible for the ongoing talks.