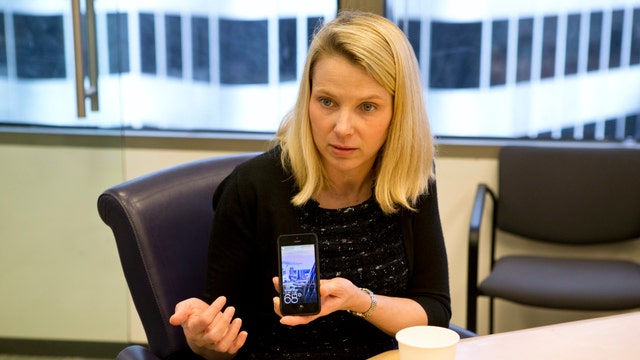 When Marissa Mayer took the reins at Yahoo, I pondered whether her rock star image was more sizzle than substance. Whether the glamorous Googler had the experience and maturity to run a company, let alone turn around a train wreck like Yahoo.
That was a year ago. What's changed? Just about everything but the logo.
Mayer revamped and relaunched nearly all of Yahoo's top properties, including the home page, news, finance, mail, and Flickr. She's been on a torrid shopping spree, acquiring 16 Internet startups and making her famously chic wardrobe jealous.
And she generated billions in after tax profits by selling half of Yahoo's stake in China ecommerce giant Alibaba, $3 billion of which was returned to Yahoo shareholders. It's a good thing she held onto the other half; we'll get to that in a minute.
The charismatic Mayer breathed life into the company's more than 11,000 employees and reawakened interest in a company that's been sort of a running joke around Silicon Valley for six or seven years, due to a string of bad CEOs, terrible board oversight, strategic missteps, and one of the most impressive talent drains in corporate history.
The self-proclaimed 90-hour a week workaholic has certainly been a busy bee, that's for sure. But, as we used to say back when Brooklyn wasn't such a cool place to be from, that and 90 cents will get you on the subway. None of that action has translated into improvement for Yahoo's core business, what it does for a living: display and search advertising.
If you've been paying attention, you know that the nearly 90% run-up in Yahoo shares since Mayer took command is primarily and notably due to investments made by co-founder Jerry Yang, namely its 35% stake in Yahoo Japan and 24% share of Alibaba, which incidentally is planning to go public in the not-too-distant future.
The truth is that nothing Mayer's done to date has made a dent in its struggling core business. If you look at all the comScore data that All Things D's Kara Swisher was so kind to compile, once your eyes adjust to all the Yahoo purple, you'll notice the results at Yahoo's primary sites are up a little here, down a little there, and generally going nowhere. And search, a big source of revenue, is down across all metrics, year-to-year.
And that's why revenues continue to decline while advertising sales of rivals Google and Facebook head in the opposite direction. In light of my concerns of a year ago and the clear lack of any evidence of a turnaround to date, this raises a few questions in my mind:
Sure, Mayer's giving employees free lunches and smartphones to reinvigorate Yahoo's beat-down culture. By all accounts, that's helping to reinvigorate a company that's been dragged through the mud for far too long. But most of those feel-good efforts come from her only prior experience at Google. At what point does Mayer run out of tricks and employees begin to wonder if they're working at a clone that's actually going nowhere?
Now that Alibaba, Yahoo Japan, and Yahoo's balance sheet account for roughly half of the company's $32 billion market capitalization, when does a declining or even flatlining core business with 11,000 employees and a bunch of high-paid executives begin to look like a huge drag on a highly profitable and growing investment holding company?
The strategy of acqui-hiring to bring in development and executive talent, especially in the high-growth mobile space, is a good one. But the question remains, can Yahoo retain all that talent, digest all those companies, and make the whole greater than the sum of its parts? Or does Yahoo end up looking and performing like a conglomerate of disparate sites with no synergy between them?
The streaming video and live tweeting earnings call was definitely fabulous, I give Mayer that. But that's not the sort of innovation that Yahoo needs to become a thriving, growing, leading Internet company again. For me, it sort of brought back all my early concerns about whether Mayer is more sizzle than substance.
One thing's for sure: Marissa Mayer's made some very good moves over the past year. Whether she can monetize them and translate them into one of tech's rare successful turnarounds remains to be seen. Those of us who are immune to glitz, glitter, and puffed-up PR remain skeptical.