Mattel Sales Decline for Fourth-Straight Quarter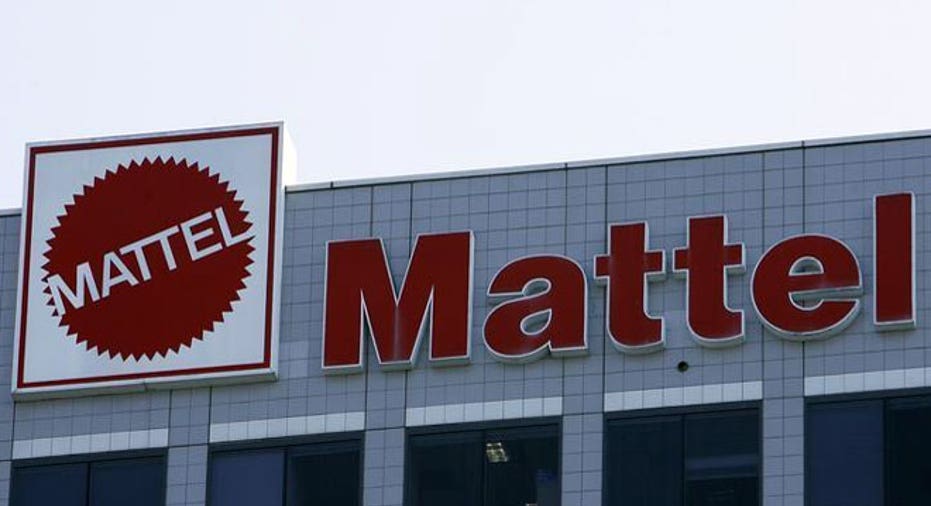 Mattel Inc's revenue fell for the fourth straight quarter as demand for its billion-dollar brands, Barbie and Fisher-Price, slipped further, increasing pressure on the toymaker as it heads into the holiday shopping season.
Mattel's shares fell as much as 6 percent after the company said worldwide sales of Barbie dropped 21 percent in the third quarter ended Sept. 30. Sales of Fisher-Price pre-school toys fell 16 percent.
Barbie made her debut in 1959, distinguishing herself in the mass market for dolls with her fashion model-like figure.
But the doll has fallen out of favor with fickle-minded young girls, who are reaching for electronic toys such as tablets and watches and dolls based on Walt Disney Co's hit animated movie "Frozen."
"Clearly we have work to do as we enter the fourth quarter," Chief Executive Bryan Stockton said in a statement.
Sales of the iconic dolls have been falling for nearly three years and Mattel's other dolls such as Monster High and American Girl have failed to make up for Barbie's fading charm.
In 2009, Barbie held more than a quarter of the market share in the dolls & accessories category in the United States, but that fell to 19.6 percent in 2013.
Mattel, which was deposed by Denmark's privately held Lego Group as the world's largest toymaker by sales earlier this year, also reported a lower-than-expected quarterly profit.
To add to its problems, Mattel is also losing a key license with Walt Disney Co to rival Hasbro Inc to make Disney Princess dolls.
Sales of the Disney dolls made up for about 6-8 percent of Mattel's sales, Needham & Co analyst Sean McGowan told Reuters.
The contract loss could pose a threat to Mattel's near-term margins as spends more on new doll launches and advertising, analysts said.
Mattel will increase media spending by 40 percent in the holiday quarter in North America, Stockton said on a post- earnings conference call.
HOLIDAY CHALLENGE
Mattel's weak quarterly results put it under pressure to put a halt to the fall in sales as it approaches the all-important holiday season, when it makes about a third of its annual sales.
During last year's holiday season quarter, sales fell 6 percent, the company's weakest performance since the 2008 financial crisis.
Early signs on holiday demand this year do not bode well for the company.
Orders for Mattel's products are further contracting, according to Piper Jaffray analyst Stephanie Wissink.
"Shelf space appears to be consolidating, specifically in categories where Mattel once held dominant share," Wissink wrote in a note on Tuesday.
Mattel's net sales in the third quarter ended Sept. 30 fell 8.4 percent to $2.02 billion. Sales in both North America and international markets fell 7 percent.
Net income fell 21.5 percent to $331.8 million, or 97 cents per share.
Excluding items, the company earned 98 cents per share.
Analysts on average had expected a profit of $1.04 per share on revenue of $2.18 billion, according to Thomson Reuters I/B/E/S.
Mattel's shares were down 2.7 percent at $29.71 on Thursday morning. (Reporting by Shailaja Sharma in Bangalore; Editing by Joyjeet Das and Saumyadeb Chakrabarty)