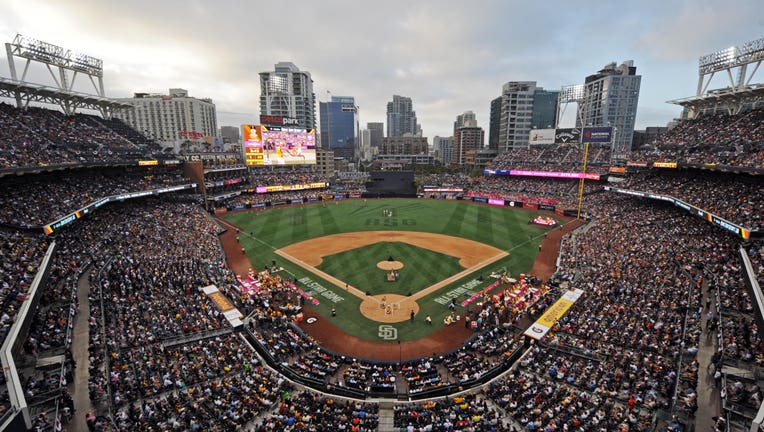 MasterCard (NYSE:MA) is ready to make its debut as the title sponsor of the MLB All-Star Game.
The All-Star Game sponsorship is part of a broader partnership with MLB announced in April. When MasterCard and MLB renewed their deal, the credit card and payments technology company received additional media and branding rights during All-Star Week. MasterCard replaces T-Mobile US (NYSE:TMUS), the presenting sponsor of the 2015 Midsummer Classic. T-Mobile now headlines the Home Run Derby.
By deepening its ties to baseball, including the addition of MasterCard to the All-Star Game's official logo, MasterCard has put itself directly in the spotlight for a marquee sports event.
"MasterCard is recognized as playing an important role in the All-Star Game. Wherever you walk in San Diego, you see our brand," said Mike Tasevski, head of U.S. sponsorships at MasterCard. "We measure the brand value we get at the end of the day, and we're recognized everywhere you go in San Diego or any city we go to for the All-Star Game. That logo will be a big win for us in the future."
Noah Garden, MLB executive vice president of business, said the league "takes over the city in a pretty big way" each year for the All-Star Game, allowing corporate sponsors to capitalize on the event in a variety of ways. Garden also noted that MLB has more partners than in years past.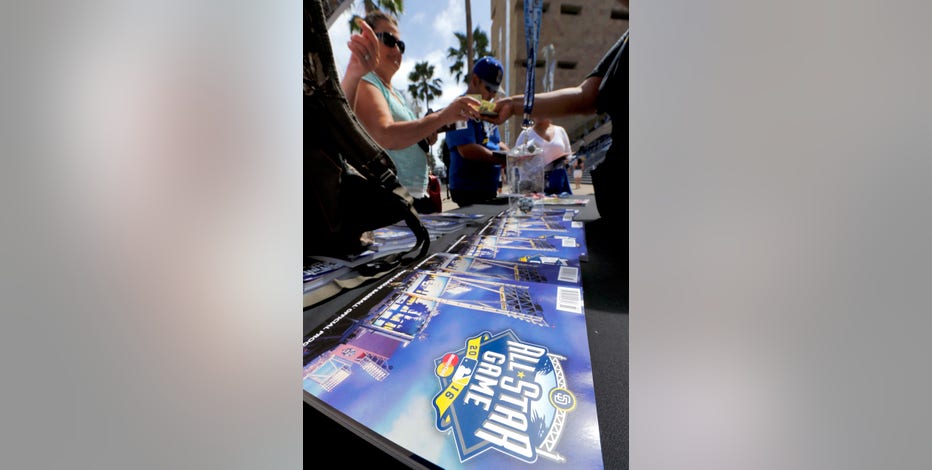 "It's a mutually beneficial relationship" between MLB and sponsors, he explained. "We bring in partners that make sense. We've tried to not pair with partners for the sake of it. If you look at our roster of T-Mobile, Esurance, MasterCard and others, we target the same types of fans out there."
MasterCard will use the newfound exposure to introduce products and services to consumers. On the ground in San Diego, home of the 2016 All-Star Game, MasterCard has some of its latest products on display in a 48-foot trailer called the Mobile Product Showcase.
More from FOXBusiness.com
Priceless Surprises, a marketing campaign launched in 2014, is another key part of MasterCard's All-Star Week plans. The program has rewarded customers with spontaneous gifts, from gift cards to celebrity appearances. In San Diego, MasterCard is giving away tickets and other items, and Tasevski hinted at a big surprise coming Tuesday.
And between its normal slate of ads and the title sponsorship, MasterCard will reach a large audience on television. The game's TV ratings have declined over the years, reaching an all-time low last season. Still, the MLB All-Star Game remains the most-watched All-Star contest in sports, and the 2015 All-Star Game was the highest-rated broadcast during the month of July.
On Monday, MasterCard announced that FOX's broadcast of the All-Star Game on Tuesday night will feature an annual tribute inside the stadium to support Stand Up To Cancer, a cancer research charity. FOX is owned by 21st Century Fox (NASDAQ:FOXA), the parent company of FOXBusiness.com.