MasterCard Misses Street Views in 4Q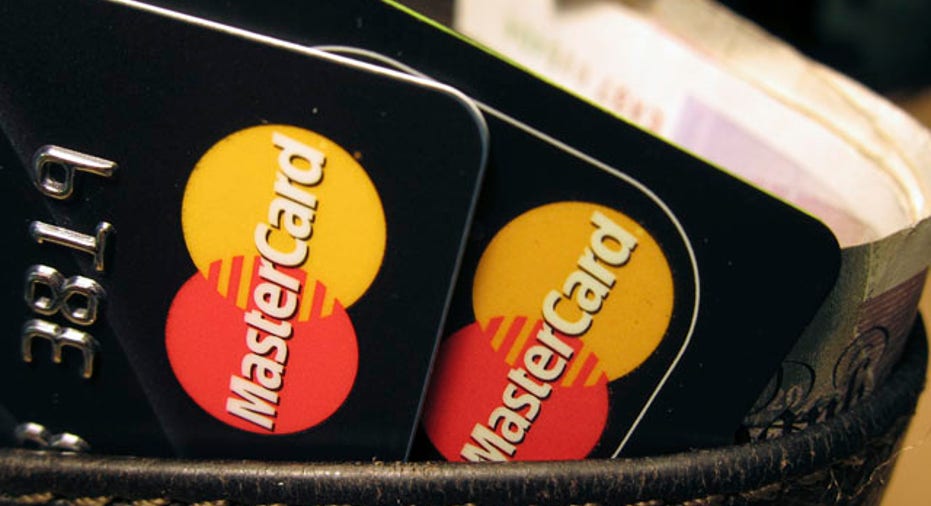 MasterCard's (NYSE:MA) fourth-quarter earnings rose 3% but missed Wall Street expectations, even as the credit card company saw a continued increase in cardholder spending.
The company said its profit checked in at $623 million, or 52 cents a share, compared to $605 million, or 49 cents a share, in the year-ago period. Revenue rose 12% to $2.13 billion.
MasterCard noted that both periods reflect a 10-for-1 stock split that was announced late last year.
MasterCard would have earned 57 cents a share without a $61 million litigation charge tied to a battle with merchants over transaction fees. Along with Visa (NYSE:V), the company agreed to a $5.7 billion settlement over allegations that the two firms colluded to set so-called swipe fees at high levels.
The results missed estimates for both the top and bottom lines. Analysts were looking for per-share earnings of 60 cents and slightly better revenue of $2.14 billion.
Shares fell off 7% to $74.20 early Friday morning.
Fourth-quarter revenue was lifted by 13% growth in processed transactions. The Purchase, N.Y.-based company also said its cardholders spent $1.1 trillion during the period, up 14% on a local-currency basis.
But MasterCard, which operates the second-largest payment network behind Visa (NYSE:V), saw an increase in rebates and incentives that are paid to merchants and banks for agreement renewals. Those payments were up 23% at $925 million in the fourth quarter, weighing on the bottom line.
On Thursday, Visa reported 8.8% profit growth amid an 11% increase in payments volume.