MasterCard Launches 10-for-1 Stock Split, Boosts Dividend 83%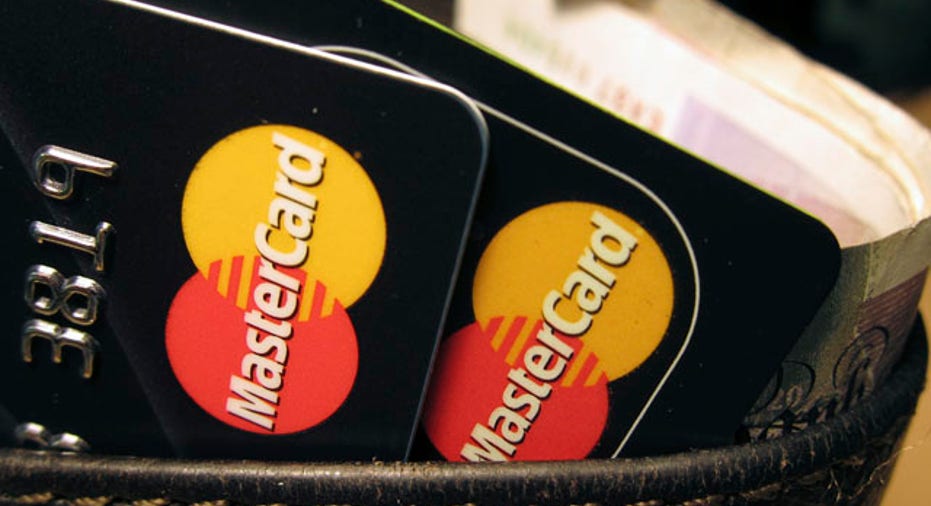 In a show of confidence, MasterCard (NYSE:MA) revealed plans on Tuesday to boost its dividend by 83%, buy back another $3.5 billion of common stock and enact a 10-for-1 stock split.
Shares of the card giant advanced more than 2% in extended trading on the latest moves.
As part of the 10-for-1 stock split, shareholders will receive nine additional shares of MasterCard common stock for each share they own. The move is aimed at making MasterCard's share price, which exceeds $760, more accessible to retail investors.
MasterCard said the record date for the 10-for-1 stock split is January 9 and distribution is scheduled for January 21. After the stock split, MasterCard's total shares outstanding will balloon from about 120 million to 1.2 billion.
At the same time, MasterCard is boosting its dividend to $1.10 a share on a pre-split basis, up from 60 cents per share currently. The higher dividend is set to be paid on February 10 to shareholders of record as of January 9.
MasterCard said the $3.5 billion buyback program will become effective at the completion of its previously-announced $2 billion plan. The company had $514 million remaining on that authorization as of December 5.
"Today`s actions reflect our ongoing commitment to deliver shareholder value as well as our confidence in the long-term growth and financial performance of our company," MasterCard CEO Ajay Banga said in a statement.
Shares of Purchase, N.Y.-based MasterCard picked up 2.28% to $781.00 in after-hours trading on Tuesday, setting them up to extend their 2013 rally of 55%.
In October, MasterCard reported a stronger-than-expected 14% jump in third-quarter profits thanks to double-digit growth in global purchase volume.