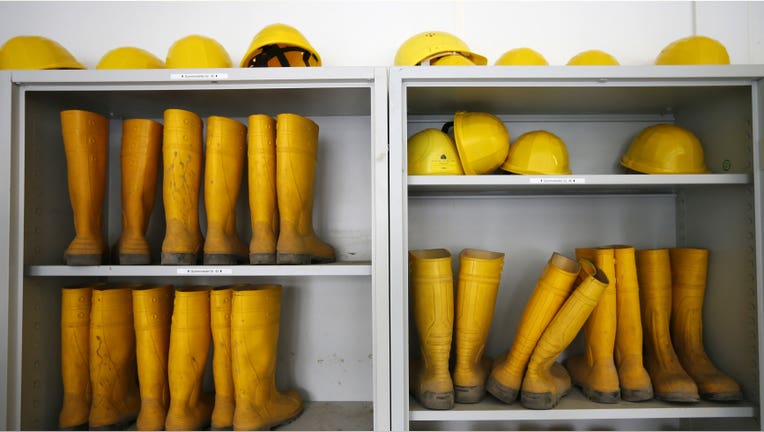 Martin Marietta Materials (NYSE:MLM) agreed on Tuesday to buy Texas Industries (NYSE:TXI), a rival provider of construction materials, for $2.06 billion in stock.
The deal will expand Martin Marietta's presence in Texas and California, where Dallas-based Texas Industries sells cement and other building materials.
Once the deal is completed, Martin Marietta said it will become the largest U.S. producer of construction aggregates, supplying stone, sand and gravel. The company's network will grow to 400 quarries, mines, distribution yards and plants in 36 states, Canada, the Bahamas and the Caribbean.
"Texas Industries' aggregates operations are strategically located in high growth markets and fit well into our existing portfolio, and its cement operations will further diversify our product and customer mix," said Ward Nye, Martin Marietta's president and CEO.
Nye added that the two construction materials firms have complementary assets and, by combining forces, can leverage an expanded geographic footprint.
The combined company will operate under the name Martin Marietta with 7,000 employees and headquarters in Raleigh, N.C., Martin Marietta's current home. It will maintain a significant presence in Dallas, Martin Marietta said.
Shareholders of Texas Industries will receive 0.7 Martin Marietta shares for each share they own, valuing Texas Industries at $71.92 a share. That reflects a premium of about 23% over the stock price on Dec. 12, before rumors of a potential deal first surfaced.
Martin Marietta shareholders will own about 69% of the combined company, and the rest will be held by Texas Industries shareholders.
Martin Marietta said the two largest Texas Industries investors, who hold 51% of the company, have already agreed to vote in favor of the deal, which is slated to close in the second quarter.
The transaction is expected to add to Martin Marietta's per-share earnings this year, excluding one-time costs.
Martin Marietta previously made an attempt to expand its business in late 2011 when it made a hostile bid for Vulcan Materials (NYSE:VMC).
Also on Tuesday, the company reported a 67% increase in its fourth-quarter profit. Net income checked in at $36 million, or 77 cents a share, while revenue rose 8.5% to $545 million. The results beat Wall Street estimates of 70 cents a share in earnings and $534 million in revenue.
Shares of Texas Industries jumped 4.7% to $74.89 in recent trading Tuesday. Martin Marietta, which has a market value of about $5 billion, rallied 5.8% to $108.73.