Marriott Ups Bottom-Line View as U.S. Hotels Fill Up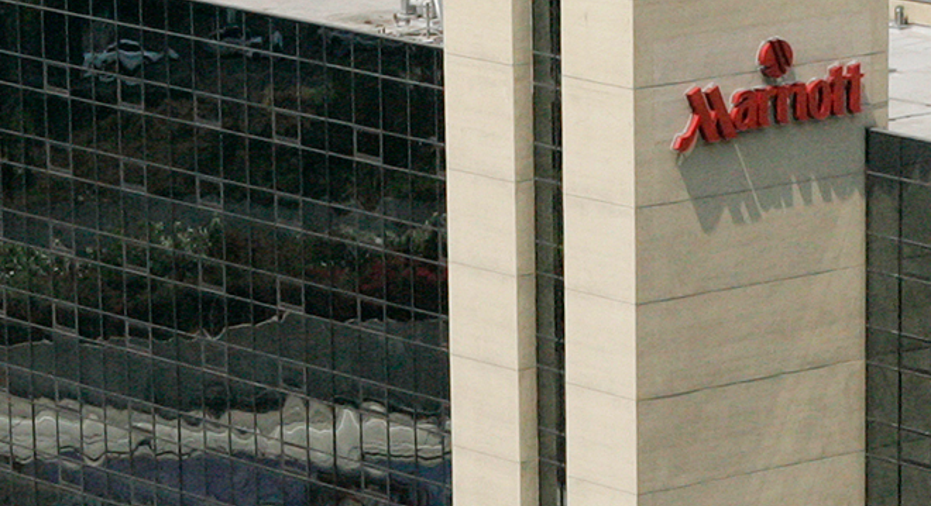 Marriott International Inc raised its profit forecast for the year as more business travelers and tourists pay higher rates to stay at its hotels in North America.
Marriott's shares rose 4 percent to $74.88 in extended trading after the company, owner of the Ritz-Carlton and Renaissance chains, also posted a better-than-expected 20 percent rise in quarterly profit.
With a greater percentage of its hotels in North America than Starwood Hotels & Resorts Worldwide Inc, Marriott was less affected by the strong dollar and Ebola concerns that dragged on its rival's full-year guidance.
"With the addition of greater corporate and leisure demand, room rates surged to record levels in many North American markets," Marriott Chief Executive Arne Sorenson said in a statement on Tuesday.
The company, which also owns the Marriott and Autograph Collection hotel brands, said it expected earnings per share to be in a range of $2.48 to $2.52 for the year to Dec. 31, up from its previous forecast of $2.40 to $2.51.
For the third quarter ended Sept. 30, Marriott's average daily room rate in North America rose 5 percent to $142.52. North American comparable systemwide revenue per available room (RevPAR) rose 8.7 percent.
RevPAR is a metric of hotel health, calculated by multiplying a hotel's average daily room rate by its occupancy rate.
Starwood, owner of the Sheraton and Westin brands, reported results earlier on Tuesday. Its shares fell 5.7 percent after its full-year profit forecast fell short of Wall Street estimates.
Starwood reported a fall in RevPAR in Africa, excluding Egypt, due to travel concerns related to Ebola and a strong dollar. In Nigeria, its RevPAR fell more than 25 percent.
Almost half of Starwood's properties are outside North America. Just 23 percent of Marriott's hotel rooms, in contrast, were outside the United States as of Dec. 31.
Sorenson said Marriott's occupancy in North America was "an extraordinary 77.6 percent" in the third quarter.
Marriott's net income rose to $192 million, or 65 cents per share, in the quarter ended Sept. 30 from $160 million, or 52 cents per share, a year earlier.
Total revenue rose 9.5 percent to $3.46 billion.
Analysts on average had expected a profit of 62 cents per share on revenue of $3.43 billion, according to Thomson Reuters I/B/E/S.
Up to Tuesday's close, Marriott's shares had risen about 46 percent this year. (Editing by Maju Samuel and Robin Paxton)