Markets Yawn at Morgan Stanley's 1Q EPS Beat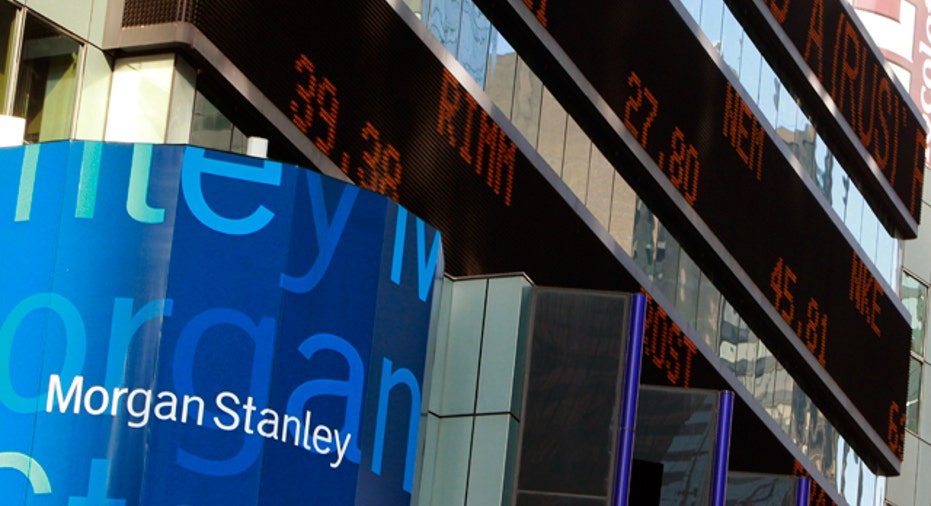 Morgan Stanley (NYSE:MS) revealed on Thursday it swung to a stronger-than-expected first-quarter profit thanks to fewer debt valuation charges and stronger wealth-management results.
Despite the earnings beat, shares of the New York-based company retreated almost 2% in premarket action as the results also highlighted a slowdown in trading.
Morgan Stanley said it earned $984 million in the first quarter, compared with a loss of $94 million. On a per-share basis, the company earned 49 cents a share, compared with a loss of 6 cents a share in the same period of 2012.
Excluding debt valuation changes, Morgan Stanley earned 61 cents a share, down from 71 cents a year earlier -- but above the Street's view of 57 cents.
Revenue accelerated 18% to $8.16 billion on a GAAP basis. When debt valuation is excluded, revenue came in at $8.48 billion, just ahead of consensus calls from analysts for $8.35 billion.
"Morgan Stanley demonstrated solid momentum across the firm this quarter," CEO James Gorman said in a statement. "Our institutional businesses continue to rebound from the lows of 2012."
Morgan Stanley's results were boosted by its global wealth-management business, which grew revenue 5.4% year-over-year to $3.47 billion. Asset management fee revenue jumped 8% to $1.9 billion and transaction revenue held steady at $1.1 billion.
On the other hand, the company's institutional securities group posted revenue, excluding debt valuation, of $4.4 billion, down from $5.1 billion the year before.
Inside of this division, Morgan Stanley said advisory revenue fell to $251 million from $313 million and fixed income and commodities sales and trading revenue tumbled to $1.5 billion from $2.6 billion amid declines in commodities and rates. Equity sales and trading revenue sank to $1.6 billion from $2 billion.
Morgan Stanley said its compensation expense dipped to $4.2 billion in the first quarter, down from $4.4 billion a year earlier. Non-compensation expenses were unchanged at $2.3 billion.
"Looking forward, while the global environment continues to have moments of fragility, we believe the broad economic outlook for the next several years is stronger than in the recent past," Gorman said.
Shares of Morgan Stanley slumped 1.72% to $21.10 in premarket trading on Thursday, setting them up to trim a 2013 rally of about 12%.