Mark Zuckerberg's 5 Secrets to Success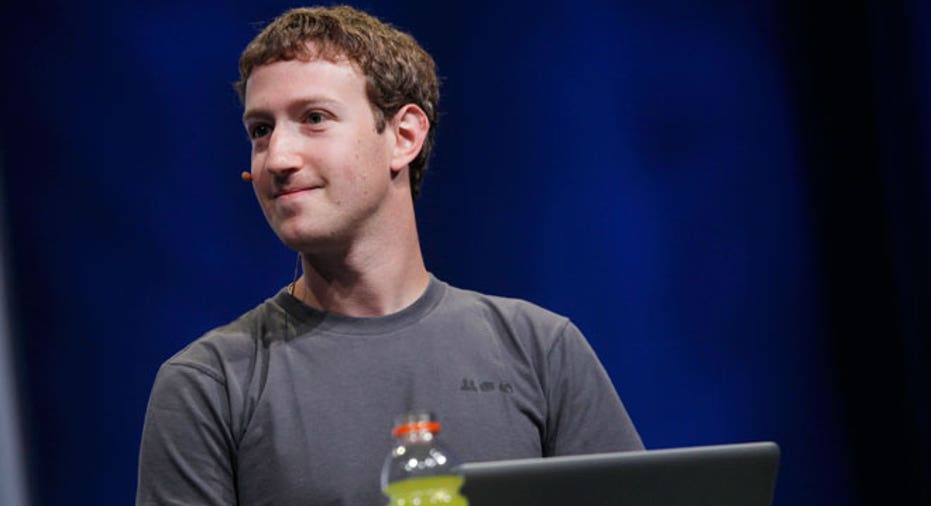 If, after he dropped out of Harvard, Mark Zuckerberg had found fame and fortune as a major league baseball player, sportswriters would have had a field day writing about the college dropout "phenom" who had revitalized the sport.
As it turns out, Zuckerberg made a better choice when he turned his talents to churning out the code that became the heart and soul of Facebook.
On the business page, such phenoms are called "billionaires."
One of the fastest-growing companies in history, Facebook has become an essential part of everyday social life, a conduit for forging bonds with friends and family and a mechanism to promote what we love. And now, with the introduction of Facebook Graph Search, those on Facebook will be able to sift through photos, people, places, and business pages.
Zuckerberg said this new search facility, which is sending seismic shocks through Google's search fiefdom, will join Facebook users' newsfeed and timeline as "pillars" of their experience.
In her new book, "Think Like Zuck: The Five Business Secrets of Facebook's Improbably Brilliant CEO Mark Zuckerberg" (McGraw-Hill Professional; January 15, 2013), social media trailblazer Ekaterina Walter answers the questions everyone is asking: How did a 19-year-old Harvard student create a company that has revolutionized the Internet, and how did he grow it exponentially in such a brief period? What did Zuck do right? What can we learn from him and others who were brazen enough to change the way we see our digital world?
She recently shared her insights with BusinessNewsDaily.
BusinessNewsDaily: Spoiler alert  – What are Mark's five business secrets and why are they secrets?
Ekaterina Walter: "Think Like Zuck" is an analogy of a leader who follows his/her passion, leads with purpose, builds great teams, and strives for continued excellence in his/her product or services. It is a mentality that drives great leaders to building successful business and the approach they use to doing so.
The 5 P's described in the book are:
PASSION — Keep your energy and commitment fully charged at all times by pursuing something you believe in.
PURPOSE — Don't just create a great product, drive a meaningful movement.
PEOPLE — Build powerful teams that can execute your vision.
PRODUCT — Create a product that is innovative, that breaks all the rules, that changes everything.
PARTNERSHIPS — Build powerful partnerships with people who fuel imagination and energize execution.
BND: Mark Zuckerberg and Steve Jobs walk into a room. Win, lose or draw? Who's the last man standing?
EW: They both win. When they were in the room together, they spent time learning from each other. They are both rather fascinating individuals in their own right.
Mark admired Jobs. And Steve Jobs saw Zuckerberg's brilliance. Jobs' biographer, Walter Isaacson, states Jobs had a lot of respect for the young leader. He says the reason Jobs felt Apple didn't crack the code on social was largely because of Facebook's success. Mark did it so well, Jobs said. [Ping was Apple's failed attempt at building its own social network.]
BND: Can there ever be another Facebook, or are the days of that kind of exponential growth over?
EW: It's possible. About 50 percent of world population is under 30 years old. These are digital natives who grew up with technology. They are always on and constantly connected. There are more young Internet users in the world than ever. The question becomes: Will Facebook be the platform of choice for them, or will Generation Z decide that there is something more interesting? There will always be a need for niche networks. But on a global scale, I have to say, though: It will be very hard to displace Facebook as a leading global platform for social connections.
BND: What is the next trend or unfulfilled human need that will benefit from a founder like Zuckerberg? Will it be in the mobile arena?
EW: Well, whatever it will be, it will definitely be built on top of a social graph that was spearheaded by Facebook. Meaning that now the Web will not only revolve around content but around human relationships; most of the things we do online we will want to experience with our friends.
 BND: Would a concept like Facebook ever attract sufficient attention without constant growth, evolution and expansion of scope and scale?
EW: I don't think Facebook was built to attract attention. It was built to be a social utility, something that is there, but invisible from the product's perspective. Facebook want to ensure the experiences and joy of connections is brought forth, not the product itself. That's the main reason the design is so simple: It is built to get out of the way so that people could focus on the interactions with each other.
And as a utility, yes, I believe that Facebook will be able to innovate and deeper integrate into all aspects of our digital world without constant substantial growth.
BND: What's next for Facebook? What industries should feel threatened? Is there any way they can get on board and share in Facebook's success, or has that train already left the station?
EW: Facebook will continue to integrate deeper into the fabric of the Internet. The company is sitting on tons of personal and behavioral data and they are very smart in the way they use that data to help them continuously innovate. Plus, they just announced social Search Graph. I think as Facebook evolves there will be more opportunities for other companies to innovate within the ecosystem that the company is building.
BND: What is your role as a social media strategist and innovator at Intel?
EW: Over the past five years my role has evolved. It started with ensuring that all the basics were in place for social media adoption within our company globally. Then I shifted my attention to establishing global strategies for building, growing and engaging our social communities on multiple social networks. We not only needed to establish those strategies but to scale them globally. We put tools in place that allowed us to listen, engage, measure and learn in real time. We trained a large number of social media practitioners internally. Nowadays I am focusing more on innovation, looking forward to figure out what we need to do next.
BND: How have you incorporated the FB principles in your professional life?
My role in the past four years with Intel was very similar to a role in a startup: a small team of people looking to drive change within a large organization and transform that organization into social business. We had to start from scratch, learn as we went; we got a privilege of painting the blank canvas and create global strategies that were adopted around the world. It was a lot of hard work, a lot of perseverance, a lot of lessons in influence and partnerships, but so exhilarating. I look back and I am really proud of what's been done.
BND: Are the Five P's reverse-scalable so that they can be used by a small organization? How?
EW: Absolutely. These principles can even be used in your personal life. Everything we do (personally or professionally) needs to have purpose. And if our purpose is based on our passions, we are more motivated to achieve our goals. We persevere, we don't take no for an answer. We take risk. We find the right partners. We act! The lessons outlined in the book can be executed by any small organization if its leadership is prepared to drive change.
BND: How is FB changing the face of marketing?
EW: Facebook provides an amazing platform for brands to connect with their customers and fans. Obviously it is a rented land, so brands need to be mindful of that. But the opportunity to connect with your fans around the world is unprecedented. Intel, for example, is able to connect with over 24 million people around the world in over 50 countries on a daily basis. Even if not every single person engages with the brand, that's still a terrific opportunity for companies to start building relationships with their advocates that hasn't existed before.
That totally shifts marketing from a one-way to a two-way conversation. It is more about building relationships vs. pushing a message; more about listening and participating vs. posting a banner; more about real-time response vs. a six-month campaign. Facebook humanized the way we do marketing.
BND: Do you have to be in an innovative or creative industry to benefit from Facebook's lessons?
EW: Not really. I think the lessons in the book are universal no matter what you want to do or create. Plus, remember, this book has many more amazing leaders of our time to learn from, not just Mark Zuckerberg. There are stories from Dyson, TOMS, 3M, Threadless, CollegeHumor.com and more.
BND: Tell us about "Qui Audet Adipiscitur."
EW: Well, Zuckerberg is a fan of Latin, so I thought it was fitting to close the book with the Latin phrase "Who Dares, Wins." In the closing, I talk about the quality of great leaders to stick to their purpose no matter what external and internal pressures. Too often we demand immediate results and the investors get impatient to see immediate gain. But a lot of times we forget that long-term success depends on long-term strategy. And the leaders who lead with purpose and in it for the long haul are usually the ones that can build and grow extraordinary businesses.
Reach BusinessNewsDaily senior writer Ned Smith at nsmith@techmedianetwork.com. Follow him on Twitter @nedbsmith.We're also on Facebook & Google+.