Margin Call: Jefferies Reclaims Apple Fan Status on Gross Margin Hopes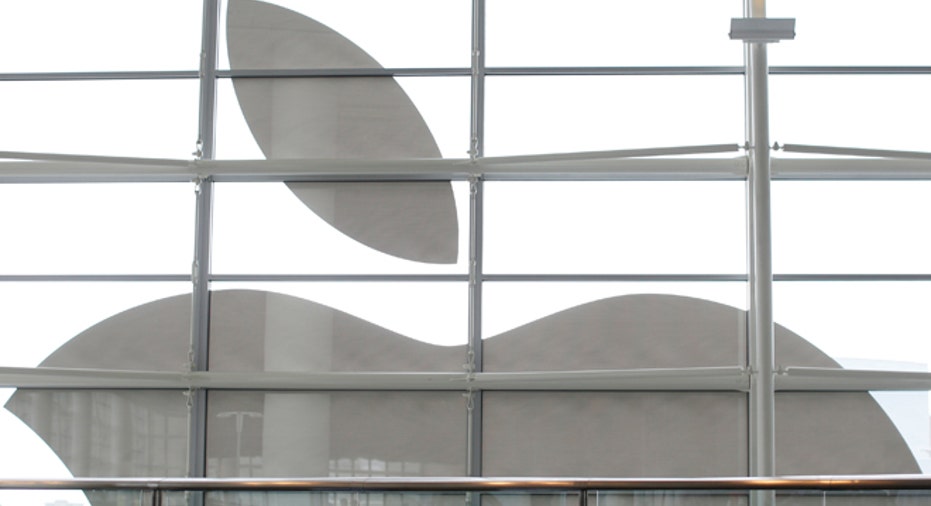 After huddling with Apple (NASDAQ:AAPL) suppliers in Asia, Jefferies slapped a buy rating on the consumer products giant on Monday and raised its price target 41% due to anticipated gross margin growth.
The bullish note is based on signs suppliers have become more lenient on pricing, allowing Apple to sport loftier gross margins, and building excitement among consumers about the launch of iPhone 6 next year.
"In contrast to earlier this year when suppliers boasted that Apple would not be able to push them around anymore, they are now scrambling to be in Apple's supply chain as competitor ramps have not gone as planned," Jefferies analyst Peter Misek wrote in a note upgrading Apple to "buy" from "hold."
Misek boosted his fiscal 2014 gross margin forecast on Apple to 39.8% from 36.3%, compared with the Street's view of just 37.4%.
Jefferies estimates 85 million iPhones are eligible for an upgrade when the iPhone 6 launches and said another 5 million to 10 million customers who skipped the 5s/5c cycle may jump in on the game as well.
"A poor iPhone 5s/5c cycle means a bigger upgrade opportunity for the iPhone 6," Misek wrote.
While he acknowledged risks to fourth-quarter revenue, Misek believes near-term revenue risks will be discounted by investors.
Jefferies upped its price target on Apple to $600 from $425, implying 24% of upside.
Meanwhile, Apple bull Cantor Fitzgerald reiterated its "buy" rating on Apple on Monday, saying preliminary signs suggest healthy iPhone sales in September.
Cantor analyst Brian White is betting Apple profits will be lifted by the iPad 5.
"Given that Apple did little in the way of changing the look and feel of the past couple of iPad iterations, we believe Apple's sizable installed base, with 155 million iPads shipped through 3Q:FY13, is ready to purchase a new full-sized iPad," White said in a research note.
White has a "buy" rating on Apple and a $777 price target, which implies a 61% surge from Friday's close of $483.03.
Shares of Cupertino, Calif.-based Apple rallied 1.03% to $487.99 Monday morning, compared with a 0.84% slide on the S&P 500.