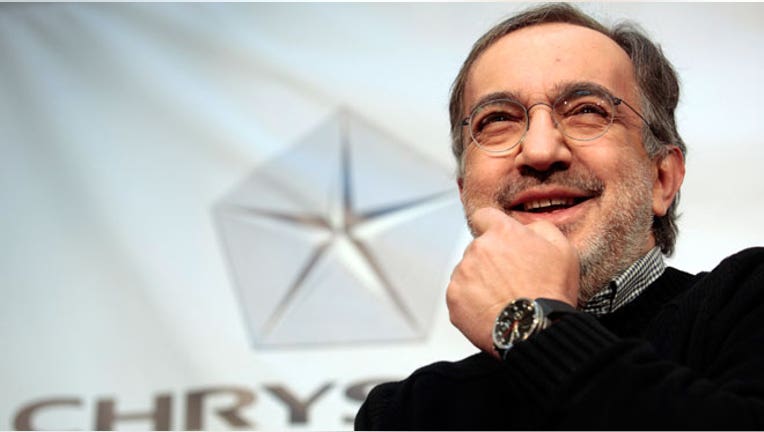 Chrysler Group will likely file documents for its initial public offering this week, Chief Executive Sergio Marchionne said, as Italian parent Fiat and a union healthcare trust look to resolve a dispute over the automaker's value.
Marchionne, who is also the CEO of Fiat, provided the timeline in an interview with the U.K.'s Financial Times newspaper. Last week, the executive told reporters in Italy that Chrysler's IPO would likely happen in early 2014.
A Chrysler IPO is widely seen as a way to end the disagreement between Fiat and VEBA, the United Auto Workers union retiree healthcare trust that holds the remaining 41.5% stake in the third-largest U.S. car maker.
Marchionne has long planned to acquire VEBA's ownership in Chrysler and merge the two automakers into one company. A merger between Fiat and Chrysler would allow them to better compete in a competitive industry. It would also provide cost savings and give Fiat more direct access to the rebounding U.S. auto market and Chrysler's cash flow.
Instead, Fiat and VEBA have sparred over how much the healthcare trust's stake is worth, a dispute that ended up in court.
While Fiat has exercised options to potentially increase its stake to 68.4%, VEBA exercised a legal right to demand that 16.6% of Chrysler get listed. VEBA can sell a stake of up to 25% in a stock market listing, while the rest of its stake are part of the agreement that allows Fiat to gradually purchase more shares.
The healthcare trust has said Chrysler is worth around $10.3 billion. Reuters has cited sources as saying VEBA is seeking $5 billion for its stake, while UBS analysts believe it's worth $4 billion.
In court documents, Fiat said Chrysler in its entirety is worth about $4.2 billion.
The IPO will serve as an independent valuation of VEBA's shares.
"We need to go through this process of determining value," Marchionne told the Financial Times. "[The trust] have been very clear that they are not long-term holders of the assets. They want to monetise, so we need to find a way for them to exit in a way that…does not create what I consider to be exceptionally high or abnormally expectations of value. The market will tell us. Let the market talk."
Marchionne also criticized VEBA for failing to lower its demands, saying the dispute threatens the automakers' business.
"It's not a toy. There are customers and brands and networks and people…I understand monetising the asset, but you can't play," he said, adding that Chrysler is worth "what I offered and less than their expectations."