March Madness 2017: U.S. Companies Will Lose Billions To Slacking Workers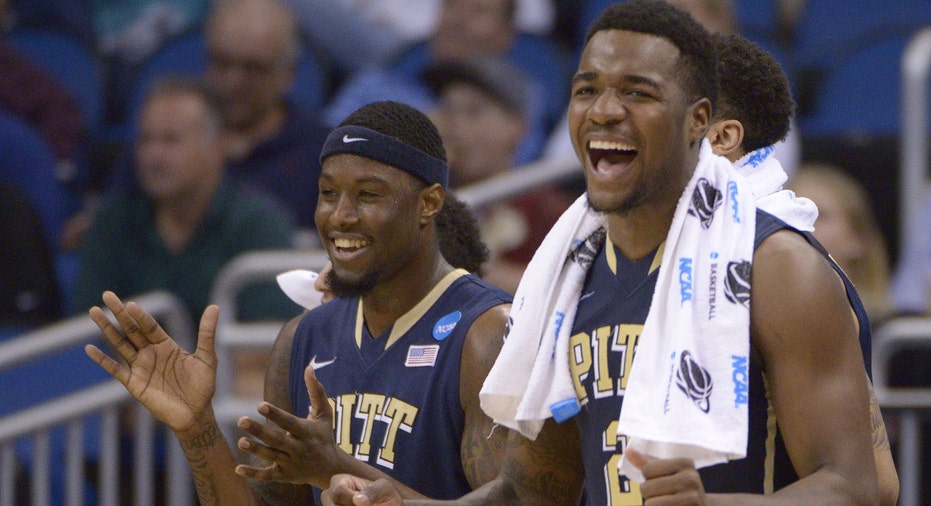 "March Madness" tournament pools may be a welcome diversion for American workers, but distracted college basketball fans will cost U.S. employers the most on record this year in terms of lost productivity, according to a study released on Wednesday.
Based on a conservative estimate that 23.7 million employees will use company time to research, construct and check their NCAA basketball tournament brackets this year, U.S. employers stand to lose $615 million per hour in wages to distracted workers, according to calculations by Challenger, Gray & Christmas, an outplacement firm. If applied to high-end estimates that 81.5 million workers will spend at least an hour on their brackets, employer losses rise to as much as $2.1 billion.
That projection is significantly higher than the firm's findings from one year ago, when employers lost an estimated $1.3 billion per hour for the 2016 NCAA basketball tournament. A booming economy over the last several months is at least partially to blame for the increase, according to John A. Challenger, CEO of Challenger, Gray & Christmas.
"While television viewership for last year's tournament and for NCAA games overall was lower than previous years, the economy has created more workers and a higher hourly wage, which could equate to higher costs to employers," Challenger said. "In the current political climate, more American workers might welcome this distraction leading to an even higher cost of productivity."
Last year's study estimated that the average worker would spend one hour filling out their bracket and an additional two hours streaming tournament games during work hours, generating a total loss in productivity of nearly $4 billion. For this year's tournament, that figure rises to $6.3 billion in lost productivity. CBS Sports, a division of CBS, (NYSE:CBS), TNT, TBS and TruTV will broadcast the games starting on March 14.
Digital streaming services are readily available to March Madness fans, allowing office workers to access a live feed of key games with little to no effort. Employers that chose to block the live streams on their office computer networks aren't necessarily off the hook – Challenger says smartphones have made it even easier for workers to be distracted. Last year, the NCAA made tournament games available to watch across 12 different platforms.
"Even workers who are not deskbound with Internet access in an office are susceptible to this distraction. Hourly workers in the field may be consumed by the tournament on their smartphones and tablets," Challenger said.