Many Consumers Still Won't Buy Electronics Online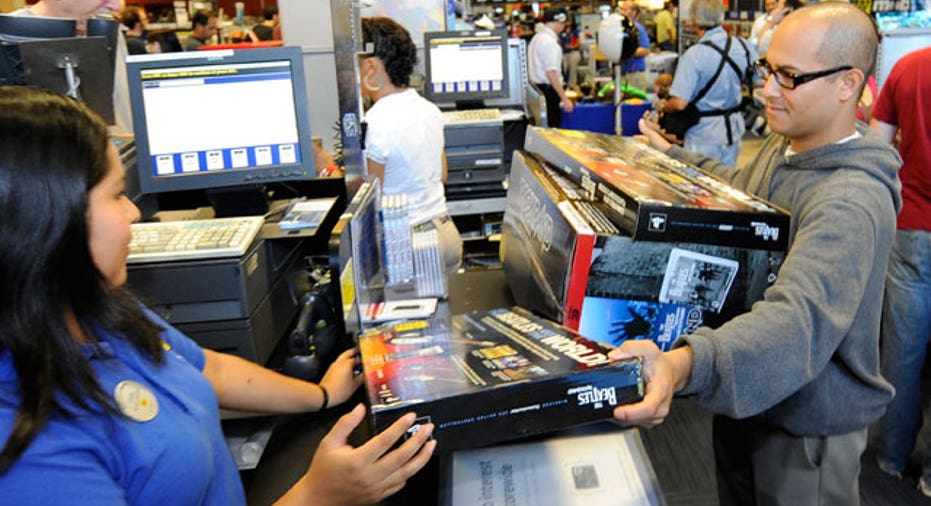 The advent of online shopping changed the retail industry forever, but many consumers are still not willing to shop for consumer electronics online despite potential cost savings.
Keep up with the latest technology news on the FOX Business Technology Facebook page.
New data from market research firm NPD Group shows that while nearly two-thirds of U.S. consumers use the Internet to research consumer electronics purchases, only about half go on to purchase electronics online.
"Its not surprising to see that so many consumers wont buy TVs, smartphones, and other popular CE products online, despite using the Internet to perform basic product research, said NPD analyst Stephen Baker in a statement. Computers and other IT products have a much longer history online with a wider variety of outlets, including direct sales from manufacturers, for consumers to choose from.
The firm found that computers and computer software where the most popular online purchases for consumers, with 34% of NPDs 1,326-person study saying they would make such purchases online. Televisions were the least likely online electronics purchases, with only 19% of respondents saying they would buy a TV online.
This content was originally published on BGR.com
More news from BGR: - Netflix spins DVD rentals into new business dubbed Qwikster - T-Mobile still confident acquisition by AT&T will proceed - Despite owning just 1% of enterprise market, Gmail deemed ready to take on Microsoft