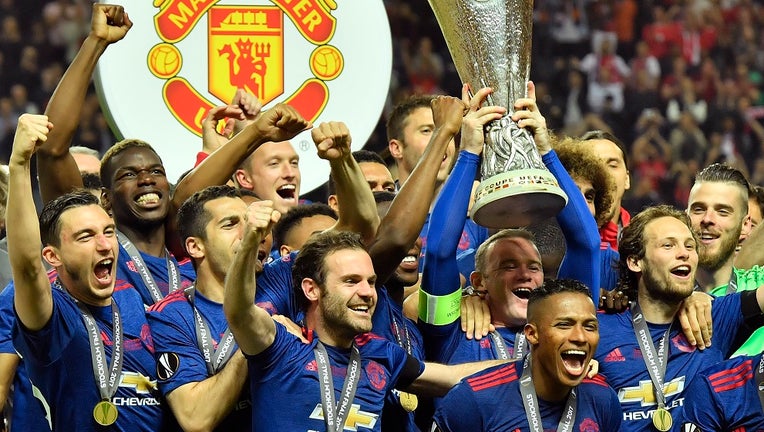 At a time when the city of Manchester needed them the most, Manchester United delivered a fairy tale soccer championship victory that will forever be remembered, not just throughout England, but around the world.
After a terrorist attack outside of an Ariana Grande concert at the Manchester Arena on Monday night that left 22 people dead and over 100 people injured, the pressure was on for the city's team to rise up to the occasion and win their first European trophy in almost ten years as Manchester United took on Dutch soccer club Ajax Amsterdam in the Europa League Final in Stockholm, Sweden.
The opening ceremonies was an emotional reminder of how important a game this was for both the club and the city of Manchester as the championship began with a moment of silence to remember those who perished in Mondays attack. The Islamic State has claimed responsibility for the terror.
More From FOXBusiness.com...
After that, United went to work, determined to inspire their city.
French international star Paul Pogba, who was brought in by the club last summer for approximately $117 million, struck first in the 17th minute with a driving shot that took a deflection off one of the Ajax defenders and gave Manchester United a 1-0 lead.
United continued to pressure the Dutch club in the second half and their domination in possession eventually paid off with Henrikh Mkhitaryan scoring the game winner. In the 48th minute, United were awarded a corner kick which led to Mkhitaryan getting free inside the box and flicking in an acrobatic overhead kick to give Manchester a 2-0 lead.
That goal would prove to be enough, as United went on to claim their second Europa League trophy. They've now won three UEFA Champions League trophies, two Europa Cup's and one Super Cup.
After failing to finish the season in the top four of the Barclays Premier League, the win also gives United a place in next year's Champions League, where the top European teams compete for one of the most important trophies in the game.