Making Americans More Fit, One City at a Time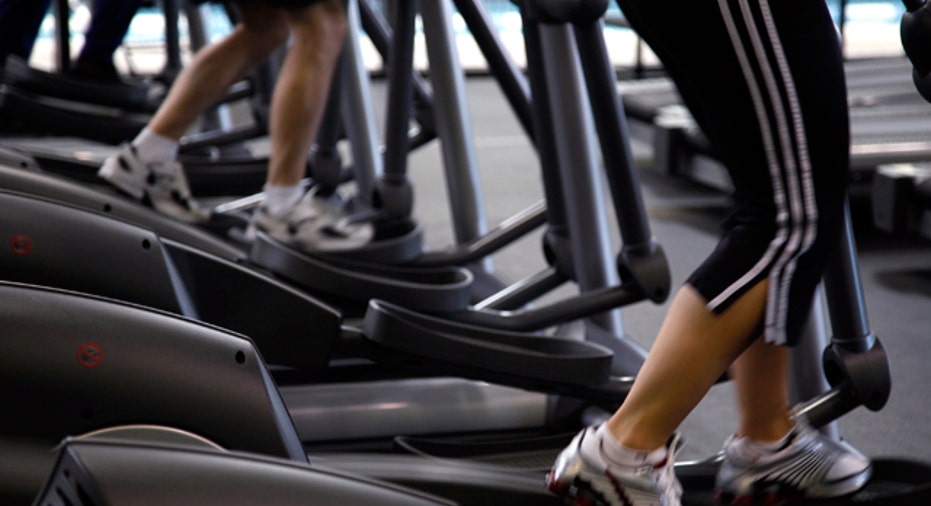 When it comes to health, Americans get an F as in fat, not fit.
In March, the Center for Disease Control reported 34% of Americans are obese (body mass index of 30 or greater) compared to just 24% of Canadians.
A report released Thursday from the Trust for America's Health and the Robert Wood Johnson Foundation shows obesity rates for American adults increased in 16 states in the last year; a dozen states having obesity rates that exceed 30%.
Click here for the most fit cities in the U.S.
But some cities are bucking the growing waistline trend and are working to create a fitness-friendly environment with plenty of resources to keep residents active.
The American Fitness Index (AFI) set out to determine what gives a city its fitness mojo and took a hard look at personal and community fitness on a local level.
Ranking the 50 fittest cities among the countrys largest metropolitan areas, AFI shows where the rubber meets the road: how healthy cities house healthy people who make healthy choices that lead to less disease and, yes, better health.
AFI, the brainchild of an American College of Sports Medicine (ACSM) think tank of national sports medicine and public health experts, is a signature program created through a partnership between ACSM and the WellPoint Foundation.
The initiative takes a combined bottom up/top down approach to fitness: it starts at the local level and has the potential to spread outward nationwide and must reach public officials and policy makers with influence and clout to affect change.
Personal Health and Environment Intertwined
This years competition marks the fourth annual AFI ranking which looks at personal health on a community level--things like the percentage of smokers in a metropolitan area, the presence or absence of chronic diseases like diabetes, asthma, and heart disease and general mortality and morbidity rates.
But personal health and environment go hand-in-hand. Its difficult to be personally fit if youre not living in a fit community, says Dr. Barbara Ainsworth, vice chair of ACSMs AFI advisory board and current ACSM president.
Things like biking and walking trails, parkland and recreational areas, farmers markets boasting locally- grown produce and a strong public transportation system are also taken into account as factors that lead to healthy living.
A fit community supports physical activity, says Ainsworth, a professor of education exercise and wellness at Arizona State University, emphasizing that safety and accessibility are key factors in fostering a healthy community.
Experts say establishing metrics around both these personal health and community environmental indicators city-to-city will form a scientific base to show what is and isnt working when it comes to promoting healthy lifestyles.
In turn, the metrics and a communitys ability to make the grade or not will help establish guidelines and tools to change infrastructure or public health policies and over time, inform overall community health.
In the 50-city ranking, every city is important, says Brenda Chamness, ACSMs AFI program officer. AFI is healthy competition. Current gaps provide a springboard to better health, Chamness says.
A Snowball Gaining Mass
When it comes to improving a citys ranking, it takes commitment from policy makers, public health officials and advocates, says Ainsworth. AFI has made an impact in cities like Detroit, a metro area that has ranked low. The mayor has instituted new policies, and built miles of river trails and roads. Also, hes realized its easier for citizens to live in a smoke-free environment.
Ainsworth says that Chamness and her team are providing leadership strategy to Detroit and to other cities to help usher in more healthy personal and environmental policies.
The [AFI] initiative is gaining momentum every year, says Jim Kauffman, national director health and well-being for the YMCA, who works to facilitate independent local YMCAs who are interested in AFI to get onboard. I hope more and more organizations within cities view AFI as a tool and a wake-up call to improve health.
Four years in, AFI is taking its initiative even farther by undertaking a demonstration project in which four low-ranking cities will learn from the wellness role models of the 10 best.
Oklahoma City, Okla, and Indianapolis, Ind, top the list of pilot candidates, and two more cities will be chosen next year. Indianapolis where ACSM is located, ranks in the bottom 10, says Chamness, in large part because of its high smoking rate, which is among the top five in U.S. rankings.
As always, the journey is important. Milestones will come in both short less lofty, more reachable next-year type objectives, and long-term goals which a community will strive to reach over time.
Ainsworth says her wish is that at some future point all cities score high--70 or 80 points out of 100.
As always, though, the journey is as important as the final destination. Says Chamness: Its exciting. For the first time were putting what weve been studying into action making AFI a living, breathing document.