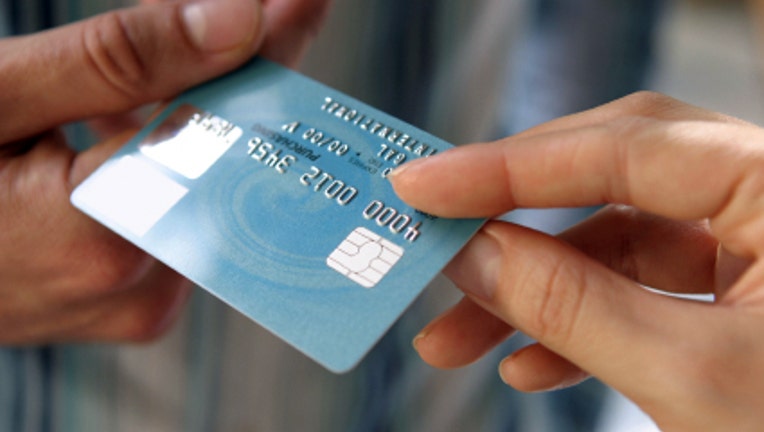 Dear Opening Credits,
I'm going to get a credit card! Should I get one from my bank that no one has ever heard of (I am in rural Indiana and this is my credit union), or from a big bank that everyone knows? What is the difference? I basically want it for clothes and stuff like that, so would it be smarter to have a store card? I'm confused. 
- Grace 
Dear Grace,
No need for apologies -- stepping out into the credit world for the first time can be daunting. But in some ways, shopping for a credit card like shopping for a pair of jeans. You have a vast number of choices, but by knowing what to shop for, you can narrow it down to just a few that make a good fit. Here's how.
Hit the credit card mall. As you've discovered, a wide variety of places offer credit cards. Banks, credit unions, credit card companies, gas stations and retailers are the main issuers. So which "store" in this vast shopping mall should you choose? The financial institution where you have an established checking or savings account is a great start, since they already may trust you to be a responsible customer. Other than that, check out the credit marketplace on this site. It's broken down into numerous categories, but your best bet is to focus on the "limited or no credit history" section since you've never had plastic before.
Assess availability. Some credit cards are secured with a cash deposit from you and are perfect for people who have never had credit before since the bank is essentially letting you borrow your own money. Others are unsecured and are approved based on an applicant's past credit history and present income. If you're under the age of 21 and don't have a steady job, you'll probably need an older person who has good credit to co-sign on a card for you. This way you'd go in on it together, with both of you being liable for the account management and any debt that you may incur. If you do have a job and steady income, you may be able to qualify for a "beginner" card on your own.
Check the fit. Just as you wouldn't want the pants you buy to be too short or too long, you'll also want your credit line (or limit) to fit right. For instance, a $500 limit may be insufficient for your needs, but $1,000 could provide you with enough latitude for picking up some things for the holidays plus some travel expenses. Then again, a $5,000 limit could be excessive. It could be too tempting to spend more than you can quickly pay off.
Careful of the quality. Certain cards are made of especially fine material -- called terms. The more premium cards won't charge an application or annual fee, and the interest rate (the finance charges that the issuer will add to any balance that you don't pay by the due date) will be on the low side. Mind that you may not qualify for one of these in the beginning, but will have to work your way up, as you would from a discount store to a finer boutique.
Go for a broad style. You know how some items in your closet are only right for certain occasions? The style of a credit card can be similar. For example, a general purpose card can be used anywhere, but a retail card can be restricted to a specific line of stores. Also, a card stamped with the Visa, MasterCard or American Express logo means those cards can be used anywhere those major card networks are accepted.
Plan for designer extras. All credit cards allow you to charge (which is really another way of saying that you're borrowing money from the issuer), but some allow you to build points each time you do. You can trade these points in for cash, airline miles or other cool things. Such rewards cards are typically available to people who've been excellent credit customers in the past.
And there you go: Apply to the account that makes the most sense for you. And when you receive the card, create a fantastic history by charging regularly, but always paying on time and in full. Such behavior will not only open the doors to the more attractive credit card options down the road, but will keep you out of ugly debt. See related: Credit card glossary terms to know for first-time card users, FICO's 5 factors: The components of a FICO credit score