Make a Bundle by Bundling Your Bank Accounts?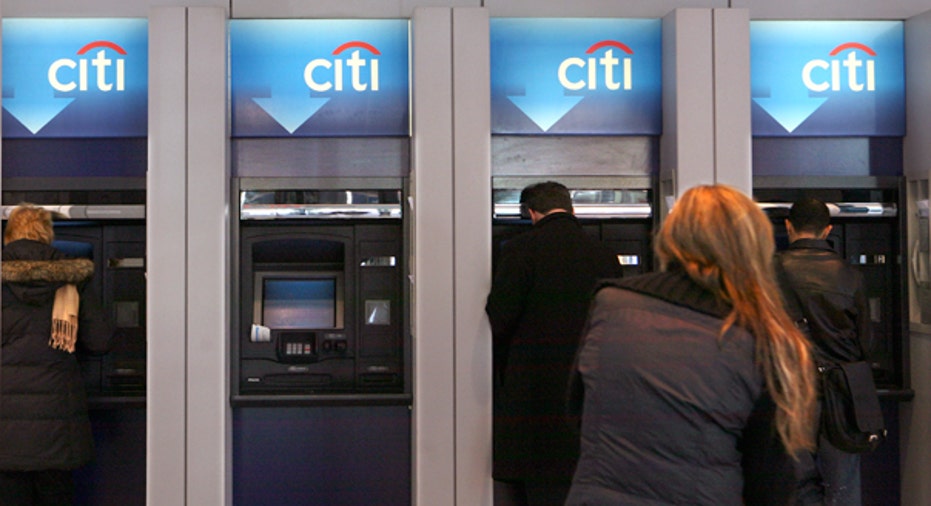 It's easy to evaluate whether one bank account is right for you, but what if a bank offers two or even three financial products, or accounts, together?
Bundling, which is the tactic of packaging a savings account or checking account with a certificate of deposit, credit card, individual retirement account or consumer loan, offers consumers a convenient way to streamline their finances and banks a quick way to up-sell their services. The catch is that bundling bank accounts isn't always the smartest money move. Here's what you should know before signing onto a bundle.
Is There an Advantage?
For consumers, bundling can mean getting more financial services at better rates, says Ryan Bailey, senior vice president of deposit products for TD Bank headquartered in Portland, Maine, and Cherry Hill, N.J.
"Institutions typically reward you for having multiple products," he says. For example, consumers who opt for TD Bank's high-yield savings bundle receive a tiny interest rate boost on their accounts over consumers who have unbundled accounts.
The bigger the financial products in the bundle, the more substantial the rewards. For instance, Citizens Bank in Providence, R.I., offers its student loan borrowers a small interest rate reduction if they automate online loan payments through a Citizens Bank account.
In addition, the longer you plan to hold the financial product, the greater the reward's financial impact, says Steve Lewit, CEO and founder of Wealth Financial Group in Buffalo Grove, Ill. For institutions that offer bundling rewards on longer-term products, such as discounts on mortgages or interest-rate boosts on CDs, rewards can be substantial over the years.
"Bundling of products and services can be a very profitable tool for banks and provide a valued service for consumers," Lewit says. "Care must be taken, however, not to let the attraction of the bundle and the ability to have a one-stop shop outweigh the loss of choice or restrictions that may come with the bundled products."
Bertrand Sosa, co-founder and president of Mango Financial, a company in Austin, Texas, that offers checking, savings and debit card products, says that opting for bundling bank accounts can help consumers establish a rapport with their bank.
"When somebody takes a bundle or is telling us that they're interested in more than just a transactional product, that means that they're trying to build a relationship -- and relationships are, in our opinion, for the long term," he says.
Still, establishing a long-term relationship with a financial institution also can open doors for consumers for loans and riskier financial products, Sosa says.
Approach With Care
Bundling bank accounts is convenient and in many cases offers substantial incentives. The catch is that consumers have to commit to the terms and restrictions of all products within the bundle. That can mean higher minimum balance requirements on accounts, lower interest generated on certain products and paying fees consumers may not pay on unbundled products.
"You've got to pull the bundle apart, take each component and say, 'Well if I get my credit card here, I'm going to pay 12% in the bundle and maybe outside the bundle, I can get it at 8%,'" says Lewit. "In the long term, those numbers mean a lot. In the short run, they don't mean much -- and it's human nature to look in the short run."
Before signing on to bundling bank accounts, Lewit advises consumers to read the fine print carefully and to think about why they're getting those specific products, what they need from them and how they fit their personal financial goals. Once consumers understand their own needs, such as whether they're more comfortable having a high savings account balance or storing their money in different investment vehicles, they can evaluate whether the package is worth it.
Lewit adds that consumers should always compare the price and terms of the bundled products to what they would pay, buying the same services a la carte.
"The savvy consumer is not going to be bashful and (will) ask the important questions: 'Am I better off with a bundle; what would I get without the bundle?'" he says. While you're at it, ask about fees and penalties if you violate account and bundling provisions.
Read the Disclosures
Consumers also should be aware of how the financial products in the bundle will age, whether they'll keep the same terms and conditions for years into the future and what they can do if they want to get out of the bundle. They should research what competing financial institutions are offering and be prepared to walk away if enrolling in a savings account bundle forces them to purchase services they don't need, says TD Bank's Bailey.
"Read the disclosure, and read what they're offering you and what you're paying for, to make sure it really meets the needs of how you're going to use the account," he says. "Everybody banks differently. I think that bundled products are great for some people, but if your basic transactions are writing checks and withdrawing cash, you probably don't need a bundled product."