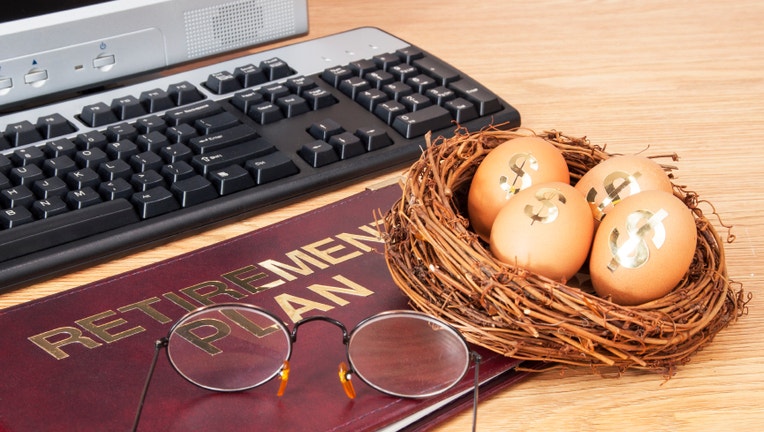 People just entering the labor market often assume they will have plenty of time to construct their nest eggs while older workers may feel like their savings procrastination hurt their ability to retire. But experts say it's never too late to get started.
Certified financial planner Bob Gavlak from Wealth Advisor with Strategic Wealth Partners says it's common for people to putt of savings as physical wealth often takes precedence over long-term savings.
"People in our culture exchange short-term benefits for long-term benefits," Gavlak says. "People are concerned with a new car, or a better iPhone. Retirement is still 30, 20, 10 years away. Then it's five years away, and you haven't saved at all."
Here are tips for people both young and near-retirement for getting their savings plan started this year.
If retirement is far in the future and you haven't saved:
If you fall into this group, Gavlak says the most important thing to do is to establish behavior and habits to cement your retirement savings.
"It becomes more natural to save if you do this," he says. "Getting a financial advisor could also be a good idea to help you get things in place, but more so it's about disciplining yourself."
Erik Carter, a senior resident financial planner at Financial Finesse, recommends taking the mantra of "paying yourself first."
"This is the most powerful way to save more slowly," he says. "You can escalate your contributions to retirement account overtime."
You should also make sure you are taking full advantage of any employer-sponsored retirement plans like a 401(k). Carter points out that 401(k) plan contribution escalators that increase annually are a great way to pad savings and the deductions tend to be unnoticeable.
"At least put in the amount they match," he says. "It's free money for you that the company is putting away for your retirement."
If your company doesn't offer a 401(k), Gavlak recommends setting up an IRA or a Roth IRA account with an automatic deposit. "Put away $50 or $100 a month," he says. "Just something small to get started so that it's out of sight, out of mind."
Finally, Carter cautions young savers to avoid having their expenses climb automatically as their income levels increase.
"If you can keep your expenses at a lower rate that you are already used to rather than automatically increasing them, you will be in better shape," he says.
If you are close to retirement age and you haven't saved:
If you are in this category, Gavlak recommends meeting with a financial advisor as soon as possible.  "They can help you figure out your budget if you have a shorter time frame and talk about the most efficient ways to make sure you can retire when you want to."
If retirement is around the corner, now is the time to figure out when to  apply for Social Security to maximize your benefits and what to do with 401(k)s and IRAs.
"It's still about the behavioral side of things, to shift your frame of mind to maximize savings, but there are more tactics involved because you have a shorter window to accomplish your goals," Gavlak says.
Carter also points out that now is likely the time to be at your peak earning years with less expenses. "Look at ways to catch up on your contributions and do your nest to save."
Now is also the time to get serious about cutting costs.
"Look at downsizing—think about what you really need, and what you can get rid of," Carter says. "Also think about your budget in retirement."