Majority of Americans Not Planning to Hike Holiday Budgets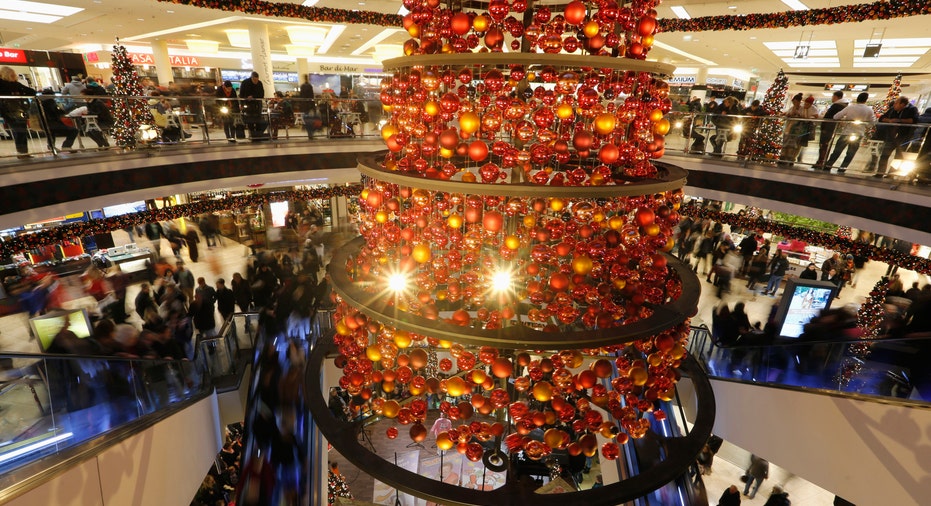 If you thought lower gas prices were going to fuel holiday spending, think again.
When asked whether they were going to spend more this holiday shopping season, a stunning 82% of Americans said they are not planning to increase their holiday budget this year, according to a new report out of Bankrate.com. This comes as spending over the key Thanksgiving holiday weekend for retailers tumbled an estimated 11% from a year earlier, the National Retail Federation said.
Only 5% of the 1,000 respondents said they were planning to boost the amount they spent on gifts and other holiday related items because of the drop in gas prices, which are now below $2 a gallon in some states for the first time since 2010.
"There's a mindset where consumers have an inclination towards bargain hunting and frugality," Greg McBride, Bankrate.com's chief financial analyst said.
McBride also pointed out that "the top financial priority of Americans is staying current getting caught up on bills," which ties in with this study.
However, retailers did get a batch of good news this morning. Despite a soft Black Friday, the Commerce Department said that retail sales excluding automobiles, gasoline, building materials and food services, increased 0.6% last month with a big lift from a 1.2% jump in receipts at clothing stores.
Oil prices first began their 40% plus decline mid-summer, when fears over global growth and a supply abundance took hold. Traders had been expecting that the Organization of Petroleum Exporting Countries (OPEC), which produces about 40% of the world's crude oil, would step in and decrease production to stabilize the rapid downfall.
Instead, OPEC has not reduced production and is more worried about keeping its market share in hopes of pushing out the growing production in the U.S. Top exporter Saudi Arabia urged fellow members to combat the growth in U.S. shale oil, which needs relatively high prices to be economic and has been eroding OPEC's market share. On Wednesday, the group said it is expecting global demand for OPEC crude in 2015 to fall to the lowest level in more than a decade.
According to a 2013 study by the Brookings Institution, 90% of Americans drive to work, resulting in savings equivalent to a large tax cut for those consumers who are now paying an average price of $2.64 a gallon rather than $3.26 a year ago, according to AAA. Prior to OPEC's most recent meeting, Goldman Sachs (NYSE:GS) estimated that lower gasoline prices would be equivalent to a roughly $75 billion tax cut for U.S. households. Now, the large financial firm has increased the projected savings to $100-$125 billion, and they still don't see this savings going to retailers.
"Within consumer spending, we would expect to see the largest positive effect on auto sales and (real) gasoline sales, with smaller proportional effects in other areas of spending," Goldman said in its research note.
McBride agreed with Goldman in that the money saved is likely to be spent, just not at retailers.
"The money they are not spending at the pump is likely to be spent somewhere else since money is tight for many people," he said.