Major Leaguers Coaching Kids? It's Possible With New App Coached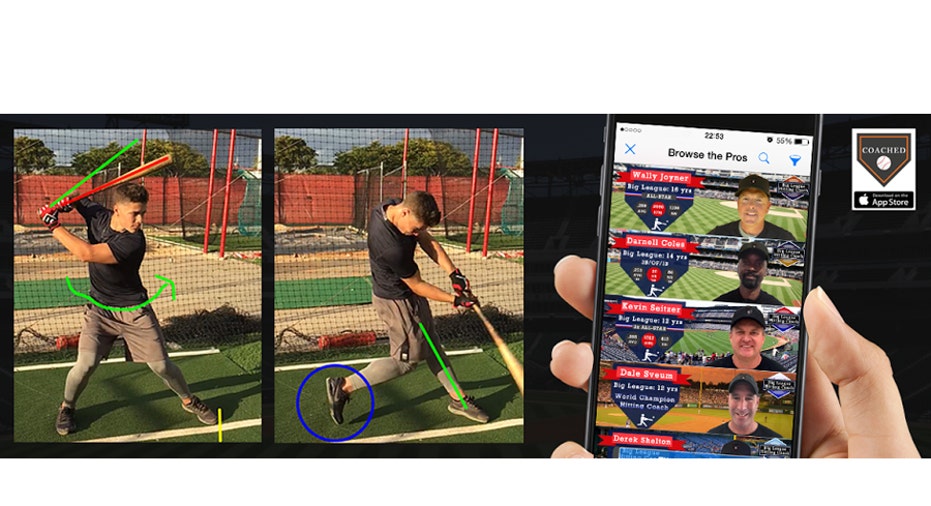 Are you an aspiring baseball star? Do you dream of working with the pros? Well, there's an app for that.
Players of all ages can get one-on-one lessons from current MLB coaches and former big leaguers with Coached, a new app for Apple (NASDAQ:AAPL) devices. Here's how it works: players film up to three swings or pitches, submit the video through the app and select a Coached pro. Within three days, players receive a frame-by-frame, voice-narrated analysis. The app is generating buzz around the majors, and Coached has built a growing roster of pros including hitting coaches Wally Joyner (Detroit Tigers), Dave Sveum (Kansas City Royals), Kevin Seitzer (Atlanta Braves) and Brook Jacoby (Toronto Blue Jays).
Coached bills itself as the only app that connects amateur players with major league coaches. The app was founded by Robin Allemand and Will Ellis, two high school teammates who realized something was missing in youth baseball development. There was no easy way for players to get lessons from the sport's best coaches.
"I have worked in baseball my entire life across Europe and Asia. A common problem around the world is quality private coaching is scarce," Allemand told FOXBusiness.com. "What's amazing about this app is you're able to see yourself hitting or playing the sport, and hear exactly what the coach wants you to do differently. That's what's different about this technology. You're getting the best possible coaching right away."
Joyner jumped on board right from the start. The 16-year MLB veteran served as a hitting coach for China in the 2013 World Baseball Classic, and his interpreter was Allemand, who oversees MLB's development program in China. Once he learned of the project, Joyner knew he wanted to be a part of it. He relishes the chance to pass on his experience to kids and their parents.
"I had such a good time playing baseball. I put myself in that situation again, as a teenager and a young kid. To have that opportunity when I was a kid, I would have killed for that," Joyner said.
The process behind Coached is a common technique in the majors. The creators believe youth baseball players are craving top-notch video analysis, similar to how amateur golfers use film to improve their swings.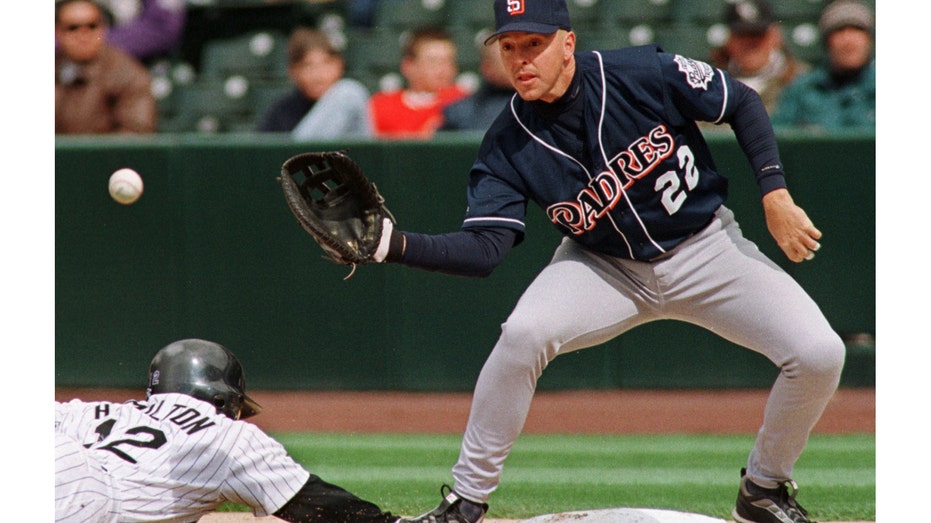 "We have both pitchers and hitters at this level with the Tigers using this technology to improve their talent. If I had this opportunity when I was 10 or 12 to send a video to a player of my choice, knowing he is going to look at my swing and give me ideas, I think it's invaluable," Joyner said.
Joyner has an extensive background as a player and coach. The former first baseman eclipsed the 2,000-hit milestone during a career spent mostly with the then-California Angels, Kansas City Royals and San Diego Padres. After retiring from the field, Joyner spent four years as a hitting instructor with MLB International. He returned to the big leagues with the Padres, where he served as a minor league instructor and later took over as the team's hitting coach. Joyner also was the hitting coach for the Philadelphia Phillies before the Tigers hired him ahead of the 2014 season.
The list of Coached hitting pros also features All-Stars Omar Vizquel and Gregg Jefferies. On the pitching side, the app's coaching staff includes MLB instructors Dave Eiland (Royals) and Rich Dubee (Tigers). Each one-on-one evaluation costs between $10 and $60, depending on the coach and his level of experience.
It takes Joyner about 15 minutes to evaluate a player's swing and make recommendations. A typical diagnosis might take note of an inconsistent contact point or an explosive swing that gets a player off-balance.
"When players of all ages get very excited and want to do more, it ends up being less. In every aspect of sports, tension-free, fluid athletic ability tends to be more successful throughout. You fight yourself more than anything," Joyner said.
In addition to video analysis, Coached pros advise players on drills they can do to further improve their skills. Coached has added instructional videos that can be purchased for $4.99 each and streamed through the app. The lessons cover hitting, pitching and fielding. Vizquel, a former shortstop who won 11 Gold Glove awards during a 24-year career, recently made several fielding videos.
Allemand and Ellis said Coached will continue to offer more ways to learn from the pros. There are plans to put more drills on video, and another new feature called Contests is a place for users to post video highlights. Ellis, the coder behind Coached, is focused on Apple's iOS for now, although he expects to bring Coached to more platforms in the future.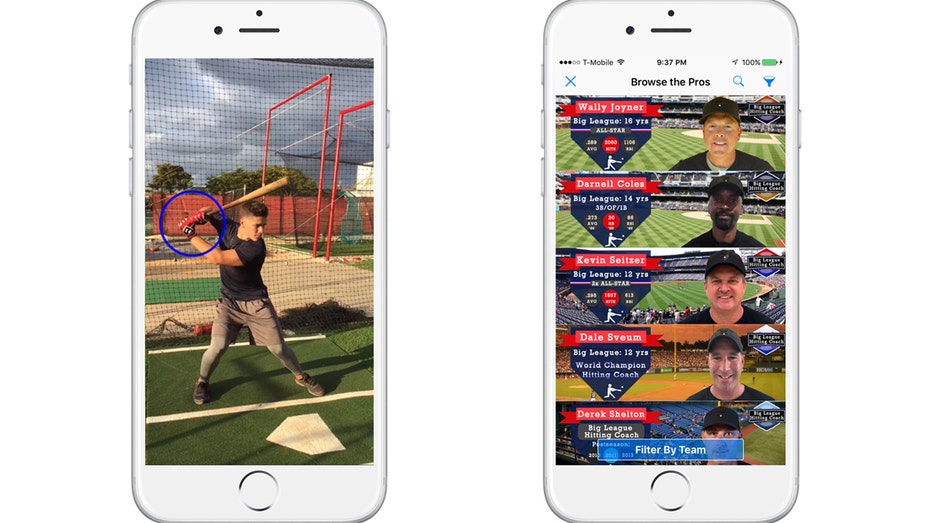 Meanwhile, word is spreading in coaching circles. Coached already has over a dozen pros on its roster, and more coaches could join the ranks. Allemand said coaches are reaching out to Joyner and the development team with interest in the app.
"We want guys who love to coach and love interacting with young baseball players. We're really excited about how awesome this is for them," Allemand added.
Joyner believes new technologies are creating opportunities for both current and former athletes. For retired players who want to coach, a mobile app such as Coached is a new spin on traditional private lessons.
"It's almost as if I have my own hitting cage, and people are coming to visit me—without the overhead, expense and travel," Joyner said.