Major League Soccer Games Headed to Facebook Live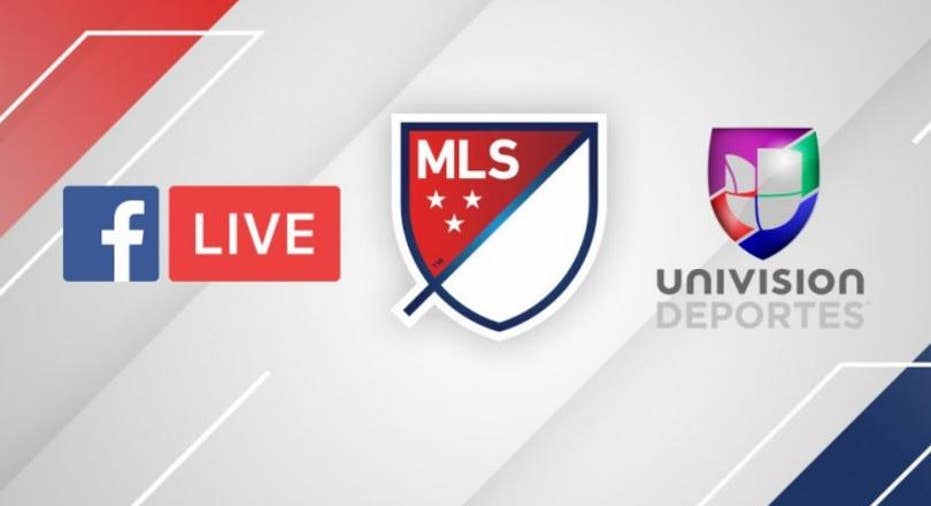 Millions of people watched NFL games on Twitter last season, and now sports fans will have the opportunity to live stream the other type of football, on Facebook.
Major League Soccer and Spanish-language TV network Univision Deportes has inked a deal with Facebook to live stream all 2017 MLS regular-season games on the social network. If your Spanish is a little rusty, though, soccer lovers will be able to watch all the matches (there will be at least 22) on the Univision Deportes Facebook page in English.
The live-streamed matches will be optimized for viewing on mobile devices and feature Facebook-specific commentators. Viewers will be able to engage with commenters throughout the matches and ask questions, answer polls, and explore interactive graphics.
The first match to be streamed on Facebook will be Atlanta United hosting the Chicago Fire on March 18 at 4 p.m. ET.
MLS is also planning to air 40 exclusive "Matchday Live" shows on its Facebook page on game days. These shows will feature highlights and analysts from around the League and a preview of the day's upcoming matches. The pilot episode ran on MLS opening weekend, and the next episode will air this weekend.
"As the undisputed home of soccer in the US, Univision Deportes, together with MLS and Facebook, is committed to growing the sport across platforms and regardless of language," Univision Deportes President Juan Carlos Rodriguez said in a statement. "Further engaging the more than 18 million English-language viewers that have watched soccer on Univision coupled with the continued success of our MLS broadcasts, including our record-setting season opener, is a natural path in this new era of content consumption."
This article originally appeared on PCMag.com.