Main Street's Take on Janet Yellen for Fed Chair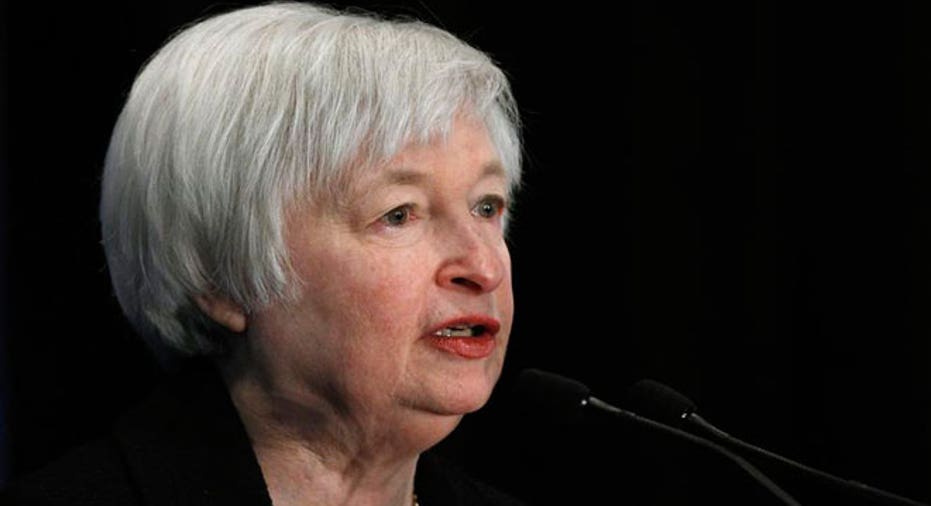 President Obama gave the nod to Janet Yellen this week for Fed chair, and the small-business community reaction is mixed over Bernanke's potential successor.
"If you've been on board with the loose monetary policy since 2008, then you'll love her," says Ray Keating, chief economist for the Small Business & Entrepreneurship Council.
Keating, however, is no fan of the Fed's bond-buying policy. He says it's led to tepid economic growth and great uncertainty, as many in the business community are left guessing, without much direction, how the Fed will taper off its spending.
With Yellen, the current vice chair at the Fed, Keating says the business community will see more of the same leadership from Bernanke, which is no good for small businesses.
"She tends to lean toward the direction of the Fed primarily being used as a tool for trying to gin up the economy and lower unemployment, and unfortunately monetary policy is not really designed for that," says Keating.
And if Yellen is confirmed, Keating worries higher inflation and higher interest rates may be on the horizon.
"All of these policies created tremendous uncertainty and played a part in business owners and investors being on the sidelines and being very cautious in investing and expanding businesses," says Keating. Higher interest rates may deter businesses from taking out loans to fund expansion, and Keating says inflation creates a headache for business owners trying to figure out how to price their goods and services.
Due to the partial government shutdown, FOXBusiness.com was unable to reach the Small Business Administration for comment on Yellen's nomination. Bill Dunkelberg, chief economist for the National Federation of Independent Business, was also unavailable for comment due to his travel schedule.
Business Owners Weigh In
As for U.S. business owners, some say they didn't follow the nomination process too closely prior to this week, but they are showing qualified support for Yellen to get the job.
"I've found that the economy seems much better than a couple of years ago … Even how people behave in terms of spending, it looks good to me," says Daniel Buraschi, the owner of Piada, a Manhattan, New York City restaurant with 7 employees. As a result, he says he's on board with someone who would forge ahead with a similar policy.
Chaparral Boats president Jim Lane says he likes the way Yellen has stood up to Bernanke in order to speak her mind. Chaparall, a subsidiary of Marine Products Corp. with 700 employees, is based in Nashville, Georgia.
"I can't recall the situation, but it was something Bernanke wanted to do, and she stood up and spoke her piece, and they ended up using her idea instead. It took a look of courage on her part to over-speak the chairman," says Lane, who believes Yellen will be a good choice.
Despite his approval of Yellen, Lane says he's very concerned about the economy and the direction of the country when it comes to leadership right now.
One business owner, however, says he's so far "indifferent" when it comes to Yellen, but like Keating, he is concerned about the inflation threat.
PAB Security COO Bryon Miller, whose business is located in Columbus, Ohio, says his 14-employee company is planning to take out loans to continue its growth.
"I think how the country exits the stimulus is going to be key. We are certainly not borrowing a dime if the interest rates are out of control, so it will stunt growth a little bit," says Miller. "We're likely to have to borrow some short-term loans … to achieve 10% year-over-year growth, and if we can't afford to do that, we're not going to hit that target."