Magic Johnson's Infrastructure Fund to Invest 'Millions' in New Projects: Report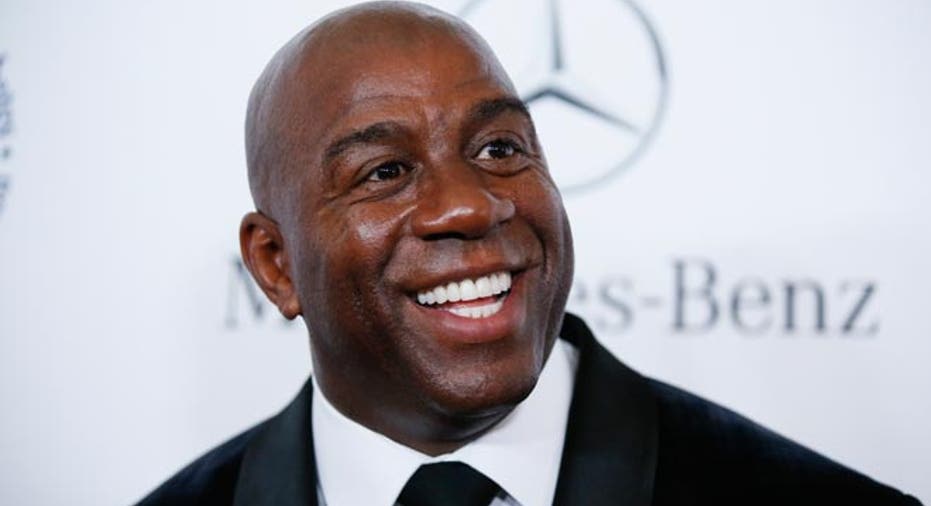 NBA legend Magic Johnson is launching an infrastructure investment fund with "millions of dollars" set aside to bankroll future projects, the New York Post reported on Tuesday.
Dubbed the JLC Infrastructure Fund, the firm is the result of a collaboration between Johnson and Jim Reynolds, CEO of the global investment firm Loop Capital Markets. The fund, which is already backing the construction of a new terminal at Denver International Airport, is actively looking for new projects.
"I'm excited about infrastructure because this will happen for the next 25 years, because we will be rebuilding America," Johnson said at forum hosted by Bloomberg.
Magic Johnson Enterprises did not immediately respond to FOX Business' request for further comment on the new firm's infrastructure plan. JLC will focus on investments in small businesses, as well as projects backed by minorities and women, according to the Post.
A three-time NBA Most Valuable Player, Johnson turned his attention to the business world once his playing days were over. He currently serves as chairman and CEO of Magic Johnson Enterprises, which has investments valued at $1 billion, according to the firm's website, and is a part-owner of the MLB's Los Angeles Dodgers. In addition, Johnson serves as president of basketball operations for the Los Angeles Lakers.
Renewed investment in American infrastructure is a crucial part of President Donald Trump's plan for the country. Trump has vowed to invest $1 trillion in key infrastructure systems through a combination of public and private funding.