Made-in-US Small Business Gets Olympic-Sized Boost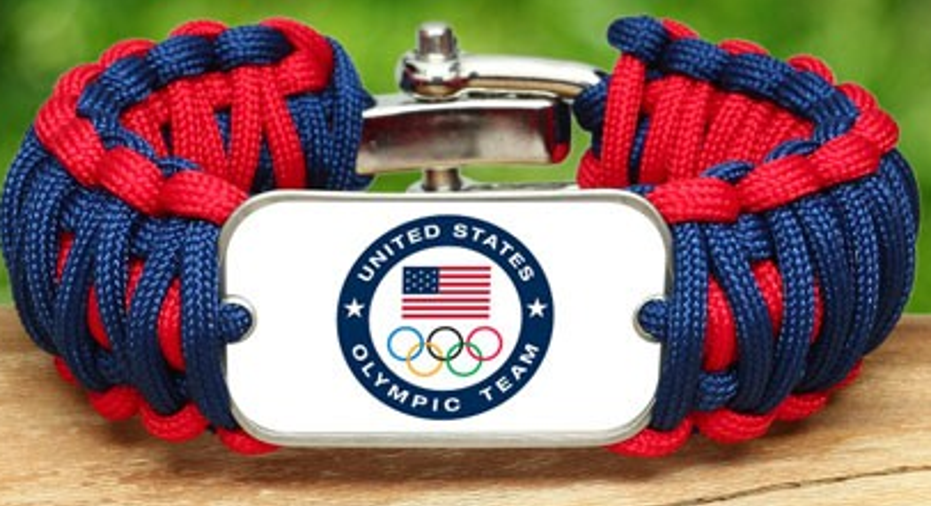 One making-it-in-the-USA small business owner has already scored an Olympics victory.
Small business owner Kurt Walchle is the mom-and-pop behind the Survival Straps bracelets on the wrists of Team U.S.A. athletes in Sochi.
"Just a few years back, we were creating this product at our kitchen table, and now we're partnered with Team U.S.A. and they're wearing it on the world stage. It's an incredible deal," says Walchle.
This is the second Olympic partnership for the company, which first paired up with the United States Olympic Committee for the Beijing games. "We mentioned our idea to a couple of people, and they said, 'That's Ralph Lauren and Nike. They only partner with big companies, you've got to be crazy,'" says Walchle, who manufactures the bracelets in Ponte Vedra, Florida. But Walchle reached out to the committee anyway, and scored. This year, Walchle shipped 2,400 bracelets and gear tags for the Olympic athletes to wear at the Sochi games.The Survival Straps Story Walchle, an avid outdoorsman, first got the idea for Survival Straps when searching for a rugged watchband. "I used paracord, which is great cordage that I always carried in outdoor packs and hunting packs. It's the duct tape of the outdoors," says Walchle. He found that the material, which is primarily used by the military, was easily woven into a watchband. "I got three comments the first week," says Walchle, leading him to open up a shop on eBay. When they started selling in 2007, Walchle, who formerly worked in real estate, decided to focus full-time on the business. "I'd go on to military forums and outdoor forums and place little ads in the classified section," says Walchle, who says his main strategy was guerrilla marketing. After finding a little success with watchbands in hunter green and black – the traditional military-grade paracord colors – Walchle decided to reach out to a manufacturer about reproducing the material in a wide variety of shades. Today, Survival Straps watchbands and bracelets are sold online, in Bass Pro Shops and in Harley Davidson dealers across the country. In 2011, Walchle started attaching dog tags to the bracelets, which has since led to Harley Davidson- and collegiate-themed bracelets, among other lines. A Wounded Warrior version has helped the company donate nearly $1 million to the cause. "They sell anywhere from $30 to $50," says Walchle, adding up to about $5 million in annual sales. The team has swelled to 50 people, who continue to make the product entirely in Florida. And while the bracelets and watchbands serve mostly as a colorful accessory, they can also be used in a pinch. Walchle encourages shoppers to write in their own "survival" stories detailing ways they've unraveled and used the paracord material from the bracelets. He then sends a replacement bracelet. "We get five stories a week now," says Walchle. "During the Boston Marathon bombing, a customer who was about 25 yards from the blast site rushed in to help, unraveled his and made a tourniquet for a woman's thigh – that's a good one."Team U.S.A. Bracelets Take Off for Sochi While Walchle donates the Olympic bracelets to the athletes for free, consumers can buy their own versions online for $33. He expects the Olympic bracelets will bring in $1 million in sales this year, a part of which will go to Team U.S.A. Walchle says he was able to spot some Survival Bracelets on athletes during the Beijing Games, and is hoping for a glimpse of his product in Russia. "It is an awesome [feeling]– really, really cool," says Walchle. "We're a small Florida company, and most people who get licensing deals are giant corporations."