Made-in-America Liquor Company Celebrates the Pioneer Spirit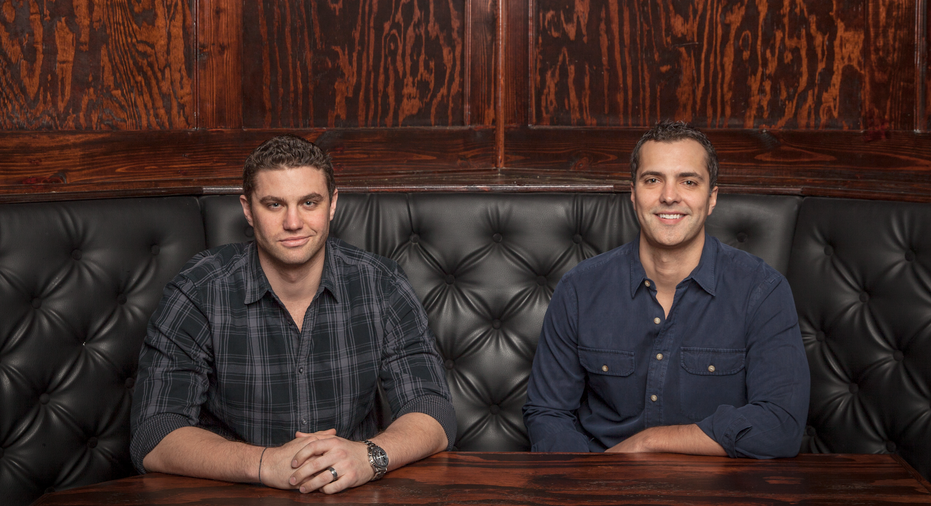 What's more American than apple pie … moonshine?
In this week's Salute to American Success, we're honoring American Born Moonshine, a made-in-U.S. line of spirits that celebrated its first year on the market in October.
The Nashville, Tenn.-based company behind American Born Moonshine, called Windy Hill Spirits, is the brainchild of two Stanford Business School graduates, Patrick Dillingham and Sean Koffel. Both natives of northern California, the co-founders fell in love with Southern mountain culture. Dillingham said his appreciation for the South grew from friends he made while playing quarterback at Notre Dame; Koffel, while serving as a U.S. Marine Corps Captain.
"We were inspired by the patriotic rebel spirit that is core to that community, and they had to rely on moonshine," Dillingham said, explaining how Appalachian pioneers used to make moonshine (unaged corn whiskey) to barter and sell during the country's early days. "We set out to make a product that honored that tradition, and to be custodians to that story."
American Born Moonshine's First Year
In its first year, the Windy Hill Spirits team was able to get American Born Moonshine into liquor stores, bars and restaurants in 11 states: Tennessee, Louisiana, Missouri, Iowa, Texas, Oklahoma, Georgia, Mississippi, Alabama, Arkansas and California. Currently, the company sells three versions: "White Lightning" (plain un-aged, 103-proof corn whiskey); 83-proof "Apple Pie" moonshine; and 83-proof "Dixie" moonshine, which is flavored with sweet tea.
Dillingham said he and Koffel had no experience in the spirits business prior to starting Windy Hill; they spent a year visiting friends in the South and trying out different kinds moonshine before they perfected the American Born Moonshine recipe.
While there was a lot of learning to do, Dillingham said their lack of experience actually proved to be a strength.
"We didn't know what we could do, because we weren't classically trained at a big spirits company or a brewing operation. Everything was through the lens of the consumer," Dillingham explained. "We weren't influenced by what should and shouldn't be done."
Proof of their ingenuity, Dillingham said, is in the design of American Born Moonshine's bottles: wide-mouthed mason jars with a cork in the middle of the cap, which can be replaced by a speed-pourer for bartenders. Dillingham said they wanted to use the iconic mason jar, but realized that no bartender would pour a cocktail from a bottle with  a wide mouth.
"It seemed so obvious to solve it the way we did," Dillingham said. "And now 35% of our sales are sold on-premises [at restaurants and bars]."
What's Next on Tap
In its second year, Dillingham said the company wants to continue expanding into new states and work on building American Born Moonshine's brand awareness.
"We want to build a brand that people identify 'moonshine' with," Dillingham explained. And in order to do that, Dillingham said he and Koffel will continue to forge their own path – just like the pioneers they're honoring with the company.
"Not many have sat in your seat before … Take advice, but be strong in your convictions, and be thoughtful in filtering advice. Don't waver in what you believe in," he said.
And if you're wondering whether it's all fun and (drinking) games working at a startup spirits company, Dillingham said the 25-person team isn't throwing back moonshine all day long.
"We do run a pretty awesome company, but there's a lot to be done during the day. But at night, we party," he said.