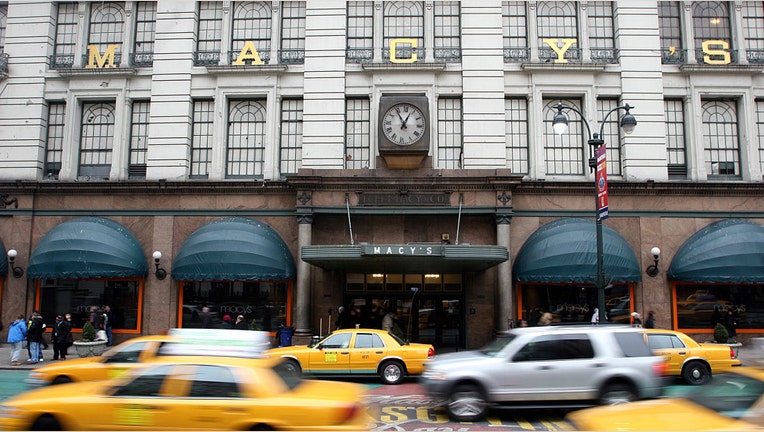 Macy's (NYSE:M) reported a 3.2% increase in its first-quarter earnings, although sales were hit by severe winter weather.
The retailer said Wednesday its profit checked in at $224 million, compared to $217 million in the year-ago period. On a per-share basis, earnings rose to 60 cents from 55 cents. Revenue slipped 1.7% to $6.28 billion.
Macy's beat Wall Street's earnings estimate by a penny, but analysts were looking for stronger revenue of $6.46 billion.
Macy's, which has largely been successful in combating tepid consumer spending, said a winter of snowstorms and frigid temperatures kept shoppers away during the first three months of the year. Same-store sales declined 0.8%. Excluding departments licensed to third parties, sales were down 1.6%.
Chairman and CEO Terry Lundgren said business trends were soft from January through March, with the exception of the Valentine's Day shopping period.
"The trend improved in April when the weather began to turn in northern climate zones. We see this as a good sign moving forward into the second quarter," Lundgren added.
Despite the rocky first quarter, Macy's backed its full-year guidance for earnings and sales. The department-store chain sees a 2014 profit of $4.40 to $4.50 a share and comparable sales growth of 2.5% to 3%.
The company also hiked its quarterly dividend to 31.25 cents a share from 25 cents and boosted its share buyback program by $1.5 billion, to $2.5 billion.
Macy's shares rallied 1.8% to $58.90 in pre-market trading. The stock is up 8.3% so far this year.