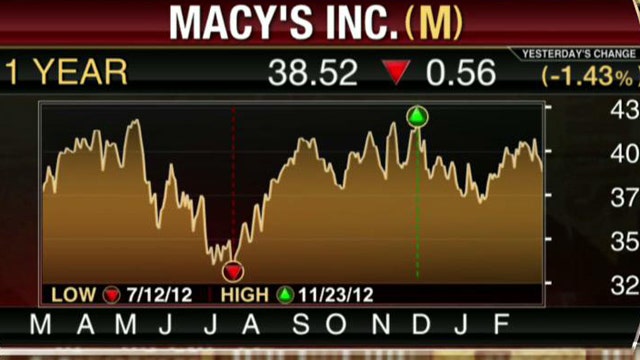 Continue Reading Below
Advertisement
Sales increased 7.2% to $9.35 billion, and comparable store sales improved 3.9%.
Gross margin fell to 40.6% from 41%.
Macy's is the first mid-tier department store to report earnings and usually sets the bar. Rival stores J.C. Penney (NYSE:JCP) and Kohl's (NYSE:KSS) release their financial results later this week.
"The best news of all is that we continue to see significant upside opportunity ahead in those strategies that have worked so well since we reorganized the company in 2009," Terry J. Lundgren, chief executive of Macy's, said in a statement. "Going into 2013, our team is moving ahead with new plans and actions to sharpen our approach to localized merchandise assortments and marketing, which we continue to believe is Macy's sustainable competitive advantage."
For the full year, the retailer said it expects per-share earnings of $3.90 to $3.95, well above analysts' projections of $3.81 a share.
Shares of Macy's were up $1.235, or 3.5%, to $39.87 a share Tuesday morning.