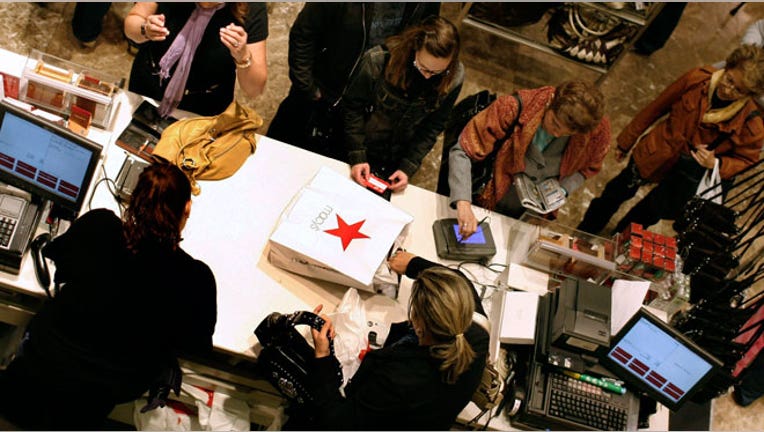 Macy's (NYSE:M) logged a better-than-expected 11% jump in fourth-quarter profits on Tuesday, but the department store's sales missed targets as harsh winter weather kept shoppers away.
Shares of the retailer ticked lower in premarket action following the mixed quarterly report card.
Macy's said it earned $811 million, or $2.16 per share, last quarter, compared with a profit of $730 million, or $1.83 a share, a year earlier.
Excluding one-time items, it earned $2.31 a share, topping forecasts from analysts for $2.17.
Revenue dipped 1.6% to $9.2 billion, trailing the Street's view of $9.27 billion. Same-store sales increased 1.4% during the fourth quarter. Gross margins were flat at 40.6%, compared with estimates for a drop to 40.3%.
Macy's acknowledged January sales fell more than the company had been bracing for due to "unusually harsh winter weather" across much of the U.S. The company said at one point or another 244 of its Macy's and Bloomingdale's stores were closed because of bad weather in January.
"Once warm spring weather arrives and our full assortment of fresh spring merchandise is in place, we believe customers will return to a more normalized pattern of shopping. But based on our experience in January and early February, we are watching business trends closely," Macy's CEO Terry Lundgren said in a statement.
Still, Macy's reaffirmed its call for full-year EPS of $4.40 to $4.50 on same-store sales growth of 2.5% to 3%.
Shares of Cincinnati-based Macy's fell 1.43% to $52.30 ahead of Tuesday's opening bell.