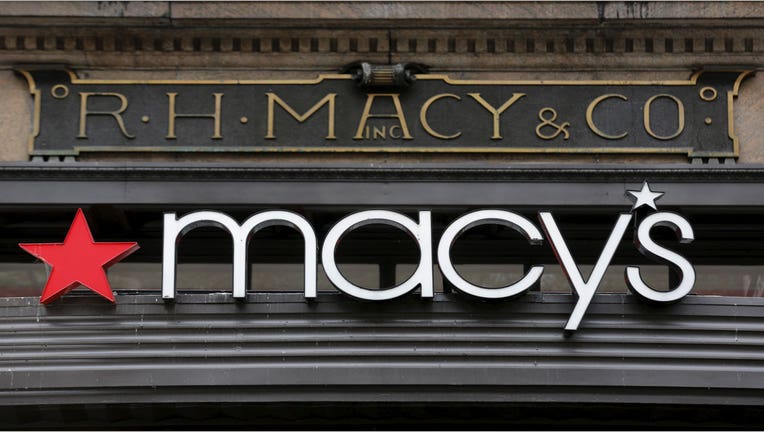 The retail sector has been strong, as consumer wage growth hit a six-year high as of October.  But some of the department store stocks like Macy's (NYSE:M) are getting stung. What gives? Are consumers finally turning away from department store chains?
The retail crowd has been having a solid year. Consumer discretionary stocks in the S&P 500 (NYSE:SPY) are up 12% this year, notes FOX Business senior editor Charles Brady, and the retail gang are in that group. Earnings Per Share growth for consumer discretionary stocks is up 16 percent in the third quarter, the best sector performance for the S&P 500, beating out the hot healthcare space and telecom services stocks. Tomorrow a number of retail companies are slated to report results, including Nordstrom (NYSE:JWN), Fossil (NASDAQ:FOSL)and Kohl's (NYSE:KSS)
And yet the SPDR Retail ETF (NYSE:XRT) is in correction mode, down about 12 percent from highs it hit in the summer, notes Brady. "Earnings disappointments are a recent drag, highlighted today by Macy's," he says. "Analysts have also pointed to rising inventories at many department stores and apparel retailers, a troubling development heading into the Christmas shopping season."
Macy's is now having its worst trading day since 2009, as investors head to the exits. The department store chain kicked off the retail earnings season with a disappointing profit report. Its adjusted 56 cents in earnings per share beat estimates, but same-store sales fell 3.9%, deeper than expected. Macy's earnings before interest and taxes also dropped 27%.
Management also significantly cut full-year guidance before the important holiday shopping season, to $4.20-$4.30 from $4.70-$4.80. Goldman Sachs (NYSE:GS) has gone bearish on Macy's, saying in a new report that "fundamentals are worse than feared."
Macy's CEO Terry Lundgren said in the company's earnings release: "Spending by domestic customers remained tepid, especially in key apparel and accessory categories. Simultaneously, the slowdown in buying by international visitors continued to significantly impact Macy's and Bloomingdale's stores in tourist centers, which are some of our company's largest-volume and most profitable locations."
All of that has led Goldman Sachs' team of analysts, Stephen Grambling, Christopher Prykull and Alison Levens to ask: "How quickly could management move to close even more stores?"
The team added: "We expect the stock to stay under pressure today given even worse than feared fundamentals."
Still, consumer spending is hanging in, a separate Goldman Sachs report notes.
"We continue to see evidence of a 'slow burn' economy, with consumer spending growth progressing at a modest but consistent pace," Goldman Sachs says, adding, "Our confidence is rooted in stable growth in disposable income, especially in recent months, and in discretionary cash flow," plus the warm weather has helped soften the hit from heating bills.