Mack to Step Down as Morgan Stanley's Chairman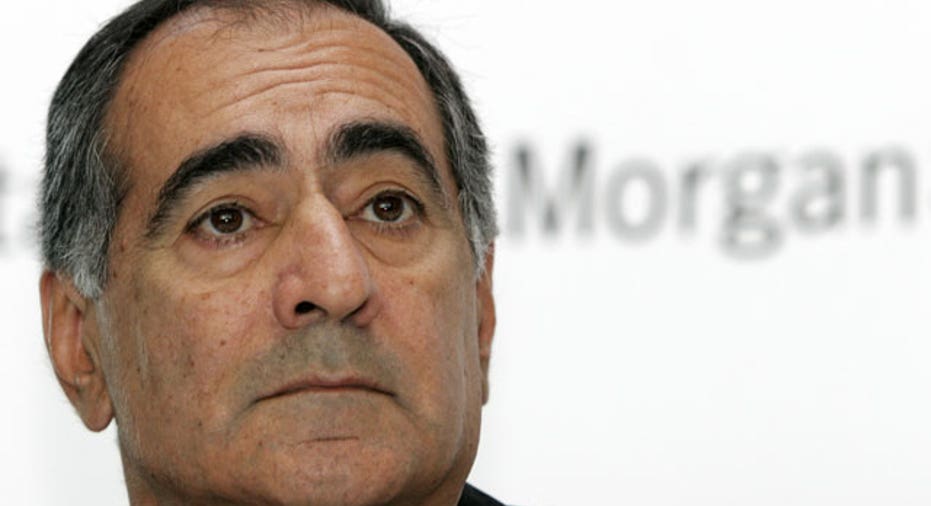 Morgan Stanley (NYSE:MS) said Thursday that John J. Mack will step down as chairman at the end of 2011.
James P. Gorman, the firms president and chief executive officer, was elected by the board to replace Mack as chairman effective Jan. 1, 2012.
Mack has spent more than 30 years at Morgan Stanley over the course of his long career, and is widely viewed as the face and the voice of the iconic Wall Street firm.
Morgan Stanley said in a press release that Mack, 65, who had served as chairman since 2005, will retire from a full-time role at the bank and become a senior advisor.
FOX Business Networks Charlie Gasparino first reported in June that Mack was planning to step down in the not-too-distant future.
Mack said in a statement: I leave knowing that the people of Morgan Stanley have accomplished a great deal these last few years carrying our company and our clients through the most challenging market conditions of our lifetime, while staying true to the culture and client-centered values that have long defined the firm.
Morgan Stanley, like all Wall Street banks, accepted government bailout money at the height of the financial crisis in 2008, although the bank fared better than many of its competitors.
Under Gormans stewardship as CEO the bank is shifting its business model to one focused on handling brokerage accounts of small investors. The jury is still out on whether the new model will be successful, as some analysts have questioned whether a shift from advising big companies on major deals to advising small investors will generate adequate profits.
Gorman said in the statement: Morgan Stanley would not be the world-class franchise it is today if not for John Mack's leadership.
In addition to serving as Morgan Stanleys chairman, Mack was  chief executive officer from June 2005 to December 2009, when Gorman took over.
Mack left the firm for four years starting in 2001 a few years after the Morgan Stanley merged with brokerage Dean Witter, but returned to lead the bank in 2005. Before rejoining Morgan Stanley, Mack served as co-CEO at Credit Suisse Group and CEO at Credit Suisse First Boston.
Outside of his work duties, Mack serves as Chairman of the Board of Trustees of New York-Presbyterian Hospital and the University Hospital of both Columbia and Cornell, and is a board member of the Bloomberg Family Foundation and a member of the Business Council and the Business Roundtable, among numerous other business-related organizations, according to Morgan Stanleys Web site.