Luxury Housing to the Rescue? Here's What Rich Buyers Want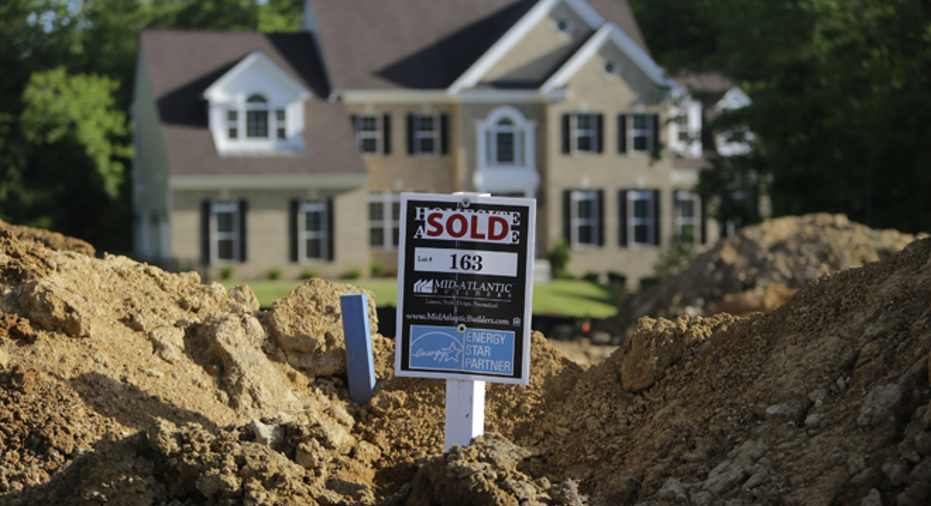 The pause button might have been hit on home sales this year, but the luxury market is keeping pace.
"The luxury market has been leading the recovery for about two years," says Laurie Moore-Moore, founder of The Institute for Luxury Home Marketing. "When real estate values dropped during the downturn and other investments lost their luster, luxury residences really became an investment focus and became a portfolio as much as a lifestyle purchase."
According to real estate website Redfin, sales of the priciest 1% of homes in the U.S. are up 21.1% so far this year, following a gain of 35.7% in 2013. For the rest of the market, sales have dropped 7.6% since the start of the new year.
There are currently more than 9 million millionaires in the U.S., according to Millionaire Corner Affluent Market Insights-and they're spending. According to the National Association of Realtors, sales of homes costing $1 million or above increased 7.8% in March from the same period a year ago. During that same time, homes costing $250,000 or less dropped 12%.
When it comes to luxury home purchases, it's not all about the McMansions, according to experts. Many high-income buyers are actually downsizing, but moving to big cities like New York and Los Angeles—the top two luxury markets in the U.S. (London was rated No.1 in the world, according to a recent report from Christies International Real Estate.)
While it seems wealthy individuals are comfortable with the economic recovery and spending money again, that doesn't mean they've totally forgotten about the housing bubble burst heard around the world. "I delineate the pre-Lehman buyer and the current buyer," says Kirk Henckels, vice chairman of Stribling Private Brokerage in New York City, which handles properties worth $5 million or more. "Before the crisis, money was cool, people were ostentatious and didn't mind people knowing what they had. Since then, money has become a little bit of a dirty word, today's buyer is very below the radar.
What's considered luxury housing varies by market. According to Redfin, the most expensive 1% of homes in San Francisco sold for $5.35 million or more (which means about a $1 million down payment); 350 miles south in Los Angeles, being a luxury home owner will cost a minimum of $3.65 million. In Atlanta, a luxury housing budget would be around $861,000 and $815,000 in Raleigh.
When it comes to buying a home with a seven-figure price tag, here's what experts say buyers are demanding:
Décor that Tells a Story. Moore-Moore says owners want to be able to tell their guests stories about a home's features.
"It's like luxury travel; it's all about the experience. They want their home to have a story. I once had a builder in Cape Cod tell me all about the bath tub he made after selecting the stone in Europe, finding a carver and having it shipped back to the states. That's a story every affluent homeowner would love to tell."
Not Your Average Amenities. People paying top dollar want all the bells and whistles from their homes—especially apartment and condo dwellers.
"The new buildings going up in Manhattan offer all the amenities," says Henckels. "Everything from the sublime to the ridiculous."
Experts say buyers are looking for doormen and concierges, exercise and bike rooms, a pool, open roof tops, dry cleaning pick up and drop off and cleaning services.
Outdoor Living Space. Not only do these buyers want a big back yard that they can landscape and entertain in, they also want to be able to cook outdoors.
"People love the whole indoor/outdoor feel. Having an outdoor kitchen is simply easier when entertaining, than having to run back and forth inside," says real estate expert Brendon DeSimone.
Affluent homeowners want outdoor space that offers room for multiple gardens, swimming pools, and maybe even a putting green, adds Moore-Moore.
Every Chef's Dream Kitchen. According to Leslie Piper, consumer housing specialist at realtor.com, 54% of luxury buyers identify a chef's kitchen as their top feature when house hunting.
"That huge chef's kitchen has become a status symbol," adds DeSimone.
Extravagant Garages. For homes outside the city, high-income buyers want multi-car garages that can store all their vehicles and toys.
"One thing that has become common in upscale homes are garages sitting below the master bedroom with clear ceilings and floors so the owner can see their collection," says Moore-Moore.
Green for Green. Expert says wealthy homeowners want properties that have environmentally-friendly appliances and features--and are willing to pay extra for them.
However, Henckels isn't sold the trend is here to stay. "The green thing is becoming more and more important and there are more product offerings that offer this benefit, but it's still far from a mature market. It's still very expensive, so we will see how long it lasts."
Wine Cellar. Move over wine fridge, Moore-Moore says luxury homeowners want a wine cellar that allows for both case and bottle storage.
"For the serious wine investor, the wine cellar also probably has a small dining room to host dinner or tasting parties," she says.