Lumber Liquidators President, CEO Resigns in the Wake of Controversy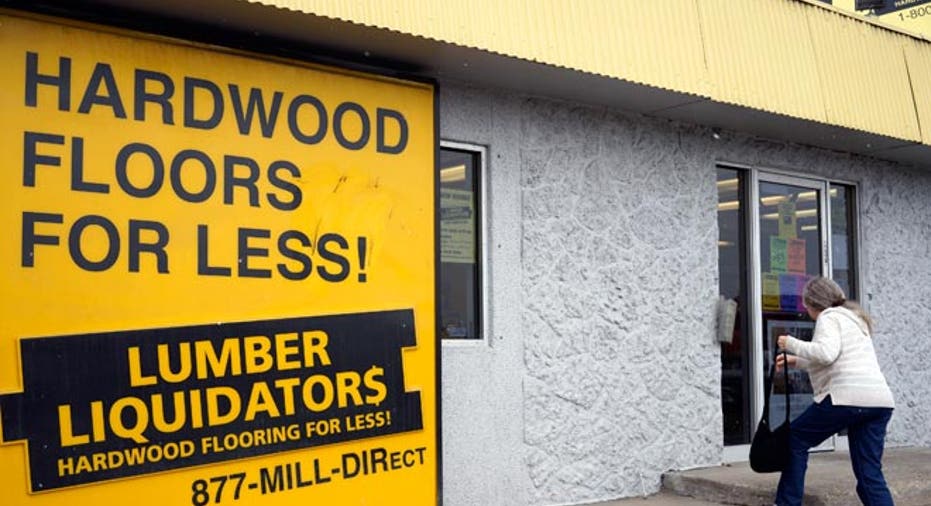 Lumber Liquidators (NYSE:LL) shares plunged more than 15% on Thursday after the company said its president and chief executive officer, Robert Lynch, unexpectedly notified the firm of his resignation. Upon his departure, Thomas Sullivan, the company's founder will serve as interim CEO.
"I am really proud of the LL Team and I look forward to working with them and providing our customers with the best hardwood floors at the best prices as we have since I founded the company over 20 years ago," Sullivan said in a statement.
The company also announced Thursday John Presley, Lumber Liquidators' lead independent director will become non-executive chairman of the board.
Lynch, who gave no reason for the decision, also stepped down as the company's director.
The shakeup at the flooring company comes on the heels of much controversy surrounding its Chinese laminate flooring products and accusations they contain dangerous levels of formaldehyde. The company has vehemently denied those accusations which were first highlighted in a CBS "60 Minutes" investigation in March.
Lumber Liquidators gets about half of its laminate flooring from China. In May, the company suspended sales of all of its laminate sourced from that nation  as it faced investigations by the U.S. government.  In April the company said the Justice Department sought criminal charges under the Lacey Act, which bans illegally-sourced wood products, in relation to some of the Lumber Liquidators flooring offerings.
Still, the company stood by its products, saying in May after it had reviewed the air quality in approximately 2,600 households that contained its Chinese-sourced flooring, formaldehyde levels in about 97% of those were compliant with guidelines set by the World Health Organization – a standard the company chose to use since no national standard is recommended for indoor home air concentrations in the U.S.
Year to date, Lumber Liquidators shares have plunged about 62%.