Lululemon's Shares Dive as CEO Set to Depart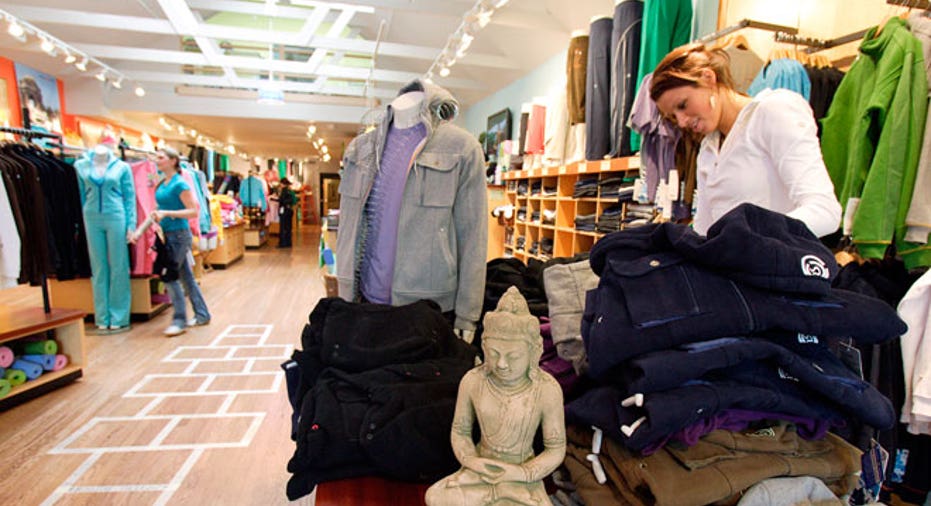 Yoga apparel maker Lululemon (NASDAQ:LULU) said late Monday that its chief executive officer, Christine Day, will step down later this year after nearly six years with the retailer.
Lululemon said it enacted a CEO succession plan and formed a search committee to find a replacement for Day, who will step down upon the naming of a successor. Her departure comes months after product chief Sheree Waterson left the company after a massive recall following a batch of too-sheer pants.
"I am confident that we will find the right person to lead this strong team and continue to build on this excellent foundation," Lululemon chairman Chip Wilson said in a statement.
Shares of Lululemon fell close to 11% after hours following the announcement.
The Vancouver-based women's sports apparel retail chain also reported stronger-than-expected first-quarter earnings and updated its guidance on Monday.
Revenue for the period ended May 5 climbed 21% to $345.8 million from $285.7 million a year ago, beating the Street's view of $341.1 million. Same-store sales, a key growth metric for retailers measuring sales at stores open longer than a year, increased by 7%.
Lululemon said it earned $47.3 million, or 32 cents a share, compared with a year-earlier profit of $46.6 million, or 32 cents. The results topped average analyst estimates in a Thomson Reuters poll by two pennies.
The retailer now sees full-year revenue in the range of $1.65 billion to $1.66 billion and earnings between $1.96 and $2.01 a share, versus consensus views of $1.99 for EPS and $1.64 billion for revenue.
Lululemon says it is also planning to delist from the Toronto Stock Exchange at the close of trading on June 24, claiming that "minimal trading volume" on the exchange "no longer justifies" expenses and administrative efforts associated with maintaining dual listings.