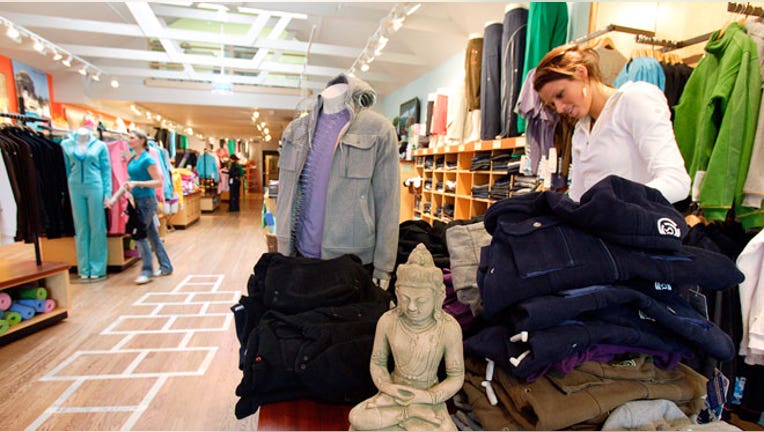 Shares of Lululemon Athletica (NASDAQ:LULU) soared on Thursday after the yoga apparel retailer reported stronger-than-expected fourth-quarter earnings and touted its aggressive expansion plans.
The upbeat quarter and CEO's bullish conference call statements overshadowed a bleak outlook.
The Vancouver-based yoga apparel company reported net income of $109.7 million, or 75 cents a share, up slightly from $109.4 million, or 75 cents a year ago.
That topped average analyst estimates in a Thomson Reuters poll by three pennies.
Revenue for the three-month period climbed 7% to $521 million, beating the Street's view of $515.1 million. However, same-store sales, a key growth metric of sales at stores open longer than a year, fell 2%.
"2014 is an investment year with an emphasis on strengthening our foundation, reigniting our product engine, and accelerating sustainable and controlled global expansion," Lululemon CEO Laurent Potdevin said in a statement.
The company, which is still working to recover from a see-through pants recall last year that forced the company to overhaul its supply chain, also lowered its first-quarter and full-year earnings.
The company now sees current-quarter revenue between $377 million and $382 million, on earnings between 31 cents and 33 cents a share. Analysts on average are calling for stronger first-quarter earnings of 38 cents on sales of $389.4 billion.
For the full year, Lululemon is anticipating sales in the range of $1.77 billion and $1.82 billion on earnings per share between $1.80 and $1.90. The consensus view is calling for much better earnings of $2.14 a share on sales of $1.82 billion.
Investors, however, were not concerned. While shares of Lulu dipped into the red in pre-market trade, they soared 8.2% to $52.07 recently after Potdevin in a conference call said the company is ready to aggressively accelerate its expansion plans.