Lululemon Names New CEO; Founder Chip Wilson To Step Down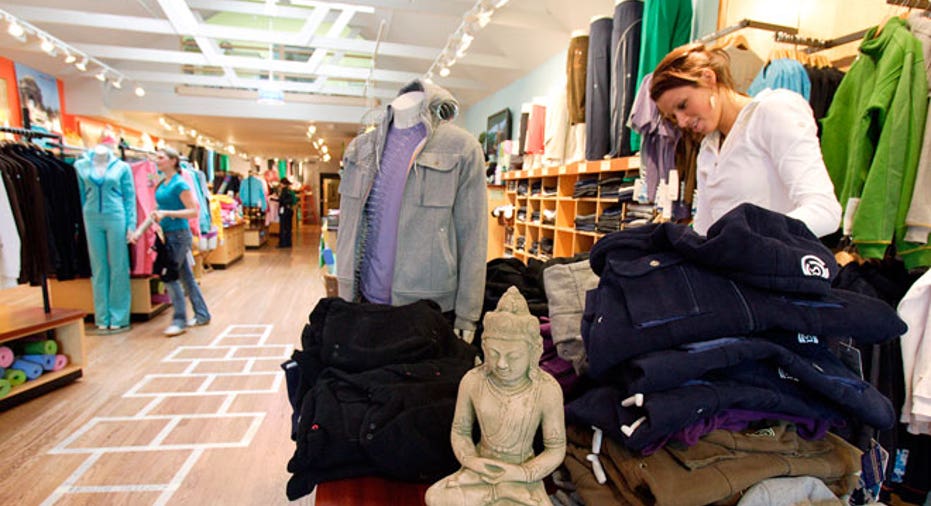 After a six-month search for a successor, Lululemon Athletica (NASDAQ:LULU) named Toms Shoes president Laurent Potdevin as its new chief executive on Tuesday to replace long-time CEO Christine Day.
The company also said Chip Wilson, who founded Lululemon in 1998, will step down as non-executive chairman next year. He will maintain a seat on the board.
The transition follows a number of headaches faced by the yoga apparel maker with Day at the helm, including poor quality pants that led to a massive recall in March and a controversy with shareholders.
Day, who served as CEO since 2008, first announced plans to resign in June, triggering a massive sell-off of Lululemon's shares. She will remain with the company through the end of the fiscal year to help ensure a smooth transition.
Vancouver-based Lululemon says Wilson will resign as chairman prior to the company's annual meeting in June 2014. Michael Casey, who has served as lead director of the board for the last six years, has been named as his successor.
"I believe that now is the right time for me to begin to transition out of my role," Wilson said. "I am delighted that Laurent will be joining Lululemon and believe his talents and experience ideally complement our existing management team."
Both Day and Wilson's departure follow a number of other management resignations that have all stemmed from the embarrassing see-through-pants debacle from earlier this year. Product chief Sheree Waterson left the company in May.
Potdevin most recently served as president of Toms, the footwear company that promises to match every pair of shoes purchased with a pair of shoes given for free to a needy child. He led the company's global expansion and helped shape its current management structure. Prior to Toms, Potdevin worked at Burton Snowboards for more than 15 years, serving as CEO for five of them.
"We believe Lululemon will benefit from Laurent's leadership experience and proven track record of success in building global brands," Casey said, who also serves as a member of Lululemon's CEO search committee.
Shares of Lululemon traded flat in recent trade, at around $70.27. The company is set to announce third-quarter earnings on Thursday.